Just install the compact Alcara Mod, you will own a series of "genuine" super sports cars, freely explore the endless Minecraft game world!
Alcara Mod adds a huge collection of supercars to Minecraft, allowing you to explore the vast Minecraft world with powerful and slick sports cars.
For those who like to collect supercar models, the Alcara Mod is a great choice.
Owning a sports car or limited edition supercar can be a dream for many people.
If you cannot realize that dream in real life, then come to Minecraft world and become the owner of the most expensive boxed cars with the help of Mod Minecraft called Alcara Mod.
By installing the Alcara Mod, you've got your hands on the hottest sports cars like Lamborghini Huracán, Mercedes Benz G63 AMG, Audi R8 DTM or Ferrari Enzo, to explore the world of magical boxes in a way.
the coolest and most luxurious.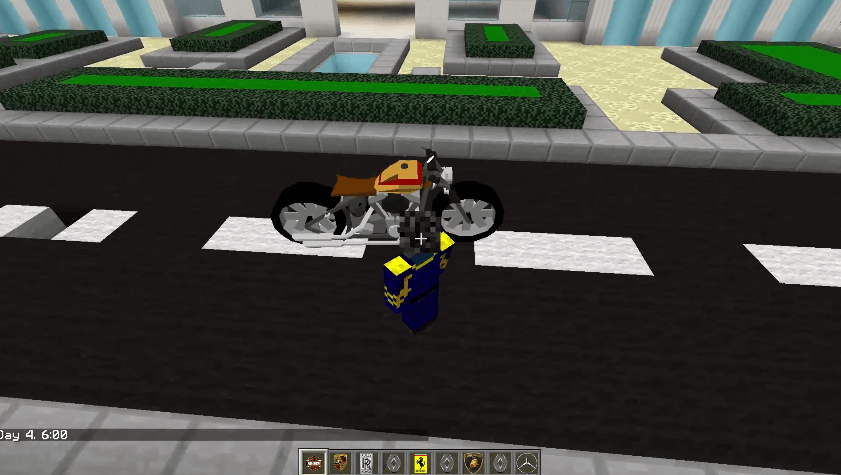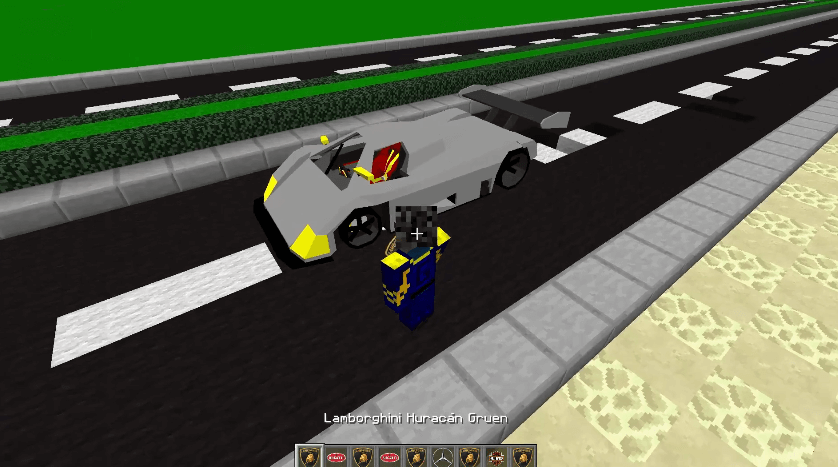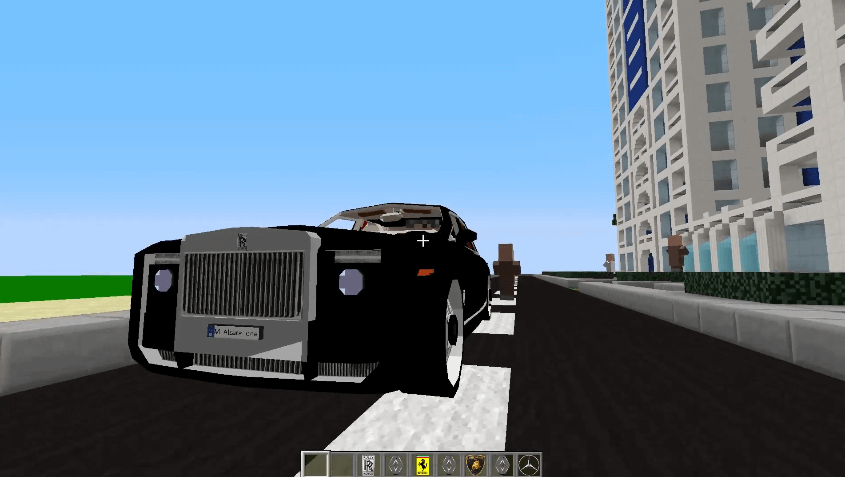 Alcara Mod seems to have turned Minecraft into a great racing game or driving simulation, so that besides crafting and finding ways to survive, players can also entertain or start an exciting adventure with
cult super car.
 Models in Alcara Mod:
– Lamborghini Huracán, Lamborghini Murciélago LP670 SV, Lamborghini Aventador LP 740-4.
– Mercedes Benz G63 AMG, Mercedes Benz S65 AMG.
– Rolls Royce Phantom.
– Audi Q7, Audi RS4, Audi R8 DTM.
– Ferrari Enzo, Ferrari Enzo FXX, Ferrari F40, Ferrari Testarossa (Miami Vice).
– Ford Model T2 1926.
– Renault Magnum Truck (DHL/Maersk), Renault Magnum Tipper.
– Excavator.
– Porsche 911 (991) Turbo S, Porsche 911 (991) Carrera S, Porsche 911 (991) 911 S, Posche 911 (991) GT3 RS.
– Bugatti Chiron.
– Chopper.
– Sauber C9.
– Nissan Skyline GT-R V-Spec II.
Installation instructions Alcara Mod:
– Make sure you have Minecraft Forge, Flan's Simple Parts Pack Mod and Flan's Mod installed.
– Locate the Minecraft game folder: On Windows, open the Run dialog box, enter% appdata% and click the Run button. On a Mac, open Finder, hold down the ALT key and click Go> Library. Then open the Application Support folder and search for Minecraft.
– Put the downloaded mod (.zip file) into .minecraft / Flan / folder.
– Open Minecraft game, click on Mods button and explore beautiful super car staging.
Download Links: