Area 51 Horror Map is a customized map that is intended to go along with a particular resource pack. In the map, there are several features in which you would perceive it as something alien or out of this world scenario. Compared to the qualities in the vanilla Minecraft, it seems like nothing can fit the motif of the game.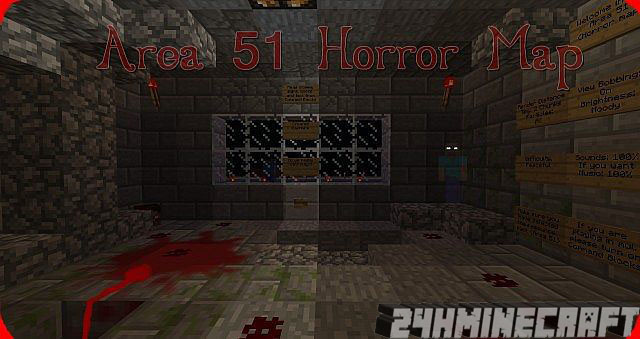 For individuals who love playing mystery games, this one will surely fit for them. This horror map is a scary but adventurous one. Once you move on the higher levels, the tension will also get higher as you will encounter a number of scary elements accompanied by creepy sounds that will create curiosity in you. There are several jump scares with flashed and frightening features along with it. Area 51 Horror Map Minecraft is designed to give an excellent scary mood for players that will create a high level of terrifying scenario.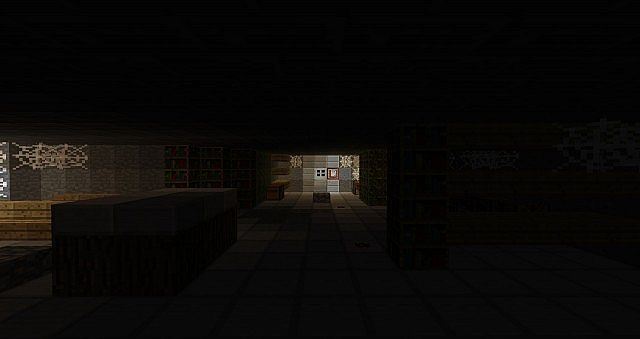 With the Area 51 Horror Map 1.8.9, a Minecraft gamer will still be able to play even without the pack. However, it may not be compatible for the game. The map is only good for 30 minutes particularly for pro players but along the course, using hostile mobs, puzzles and horror features may still appear scary even for a short period of time. There are blocks that are slowly and smoothly moving together with a flashlight that give a more special effect on the moving blocks. The setting rule says that All Particles must be turned on while the brightness must be set to moody. The sound must be in the maximum mode.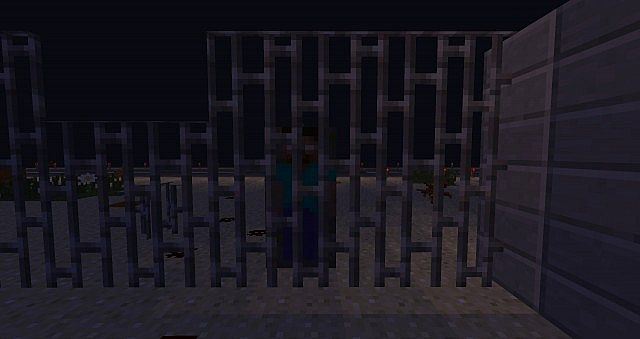 The horror theme of the map makes it more exciting for Minecraft players to move on to the next ride adventure because the distances between the chunks that the player will see will be cut in only two chunks. That is the minimum number allowed by Minecraft. As you progress in the map, you will have limited sight of the other blocks, making it harder for you to see the more than 32 blocks for a specific direction. By this technique, your fear factor will definitely increase given that you will only see the other features of the map once you succeeded in the lower levels.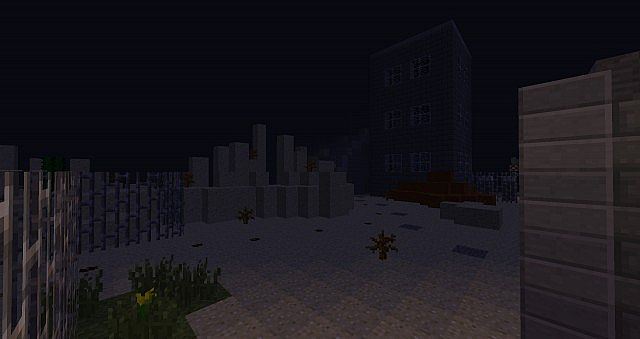 Horror Map has several modes to choose. If you prefer a Peaceful mode, then you possibly will only get scary but in the Adventure mode, you will certainly have higher chances of dying a horrible death. There are checkpoints for each block that are evenly placed which make it more convenient for the player to move right back to the Area Horror Map not requiring for the player to start all over again from the first level.
You will be surprised of what ahead you along the way. There will be several creepy features that you might meet in the other blocks that you need to pass through. As the excitement arises so is the level of fright that you will feel. Map  will be your ultimate horror game.
How to install?
Download the Area 51 Horror Map.
With your extraction software (WinRAR, 7Zip, etc.) Extract file.
Locate the folder .minecraft . The location varies by operating system:
Go to .minecraft/saves folder.
Drag map folder into it.
Start minecraft.Select and play the map!
Enjoy and play.
Area 51 Horror Map Download Link:
For Minecraft 1.8.9/1.8
Credit: Gaermine – Original Thread on Planet-Minecraft
How useful was this post?
Click on a star to rate it!
Average rating / 5. Vote count: