Download and review : AutoSwitch Mod 1.15.2 comes with a useful feature, which predicts the player's next movement by indicating the player's Hotbar, and switches to the best tool possible for the current actions. For a better explanation, if you were to hold a shovel while fighting zombies, the mod will automatically switch to your sword for better efficiency. The same goes for mining, tree chopping, and dirt removing. The mod is also fully configurable through config files in the folder. You can press R to quickly enable/disable the mod if you're experiencing issues.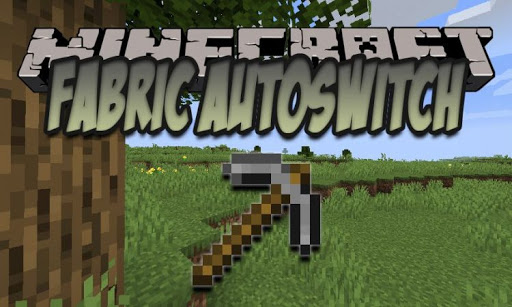 Features:
Press R to Enable/Disable AutoSwitch
AutoSwitch to the best tools available in your inventory for the current action.
Screenshots:
Requires:
Fabric Modloader

Fabric API
How to install:
Download and Install Minecraft Launcher Vanilla
Download and Install Fabric Installer for Vanilla Launcher
Run recently downloaded .jar file, choose the version you want and press "Install."
Run Minecraft, select the profile with Fabric installed and press Play
Press Start on Desktop
Choose Run
Type %appdata% onto Run and press Enter.
Goes into Roaming/.minecraft/mods
Put the jar. Files onto the mod folder and run Minecraft.
1.15.2 Download Links:
For Minecraft 1.15.2
Fabric version: http://dl2.24hminecraft.com/index.php?act=dl&id=1591603236