Build your own Tower while Playing Game
Battle Towers Mod is randomly spawning towers thru your world that you may fight over again while gain a reward. This game provides towers that randomly spawn in the new world of gaming thru its eight levels of game that you need to overcome and fight. Doing this will allow you to level up on top of its tower, which is so powerful but killing the enemies is worth rewarding.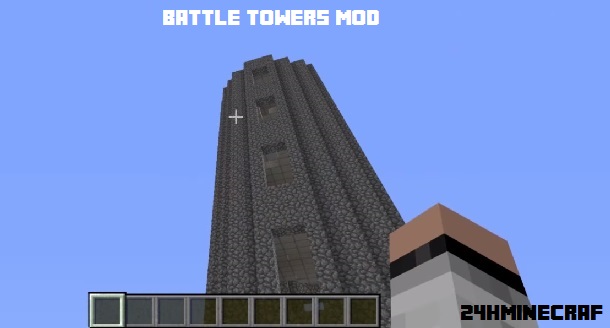 Before you engage in this game, it is best to understand the following things that you will be expected to experience as you play Battle towers mod Minecraft. In doing so, you will able to attain the victory of playing this kind of game.
There are six kinds of towers that will add excitement as you play this game.
Complete way of new written Tower Spawning to obtain a proper way of work in almost all cases.
The battle towers have already actual staircases.
There is already three spawn that will depend on the underground such as ice, sand, and water.
The Golem Combat is already rewritten for the improvement of the game.
Adjusted blocks in chests as well as adjusted items.
Golem Apocalypse Stomp will be activate you will hide in a staircase
Golem will become slower so you will really have the chance of avoiding him while being on the tower
As you beat the tower of Golem, it will start to crumble. Then after a while, it will begin to collapse.
It is SMP capable as well as ported to have ModloaderMP.
Golem has also shoots for the fireballs
As you play this game, you also need to expect for quite serious combat scenarios. The concept is battling up to the peak of any tower you will find then hacking thru varied skeletons, zombies, and with other horrible mobs. Also, it collects chests that are full of wealth to go your way up. As you reach the top of every tower, you will find the gigantic boss monster that is not the same as you will see in Minecraft.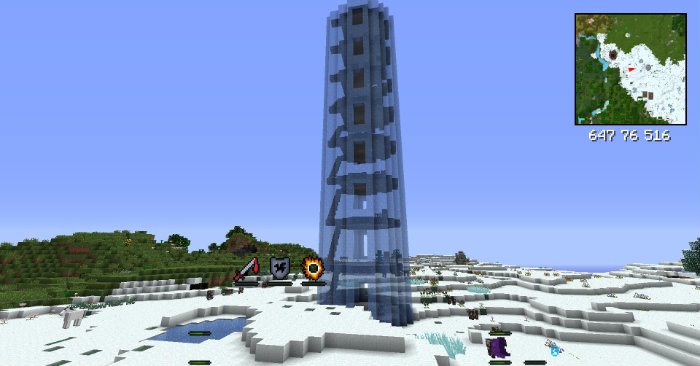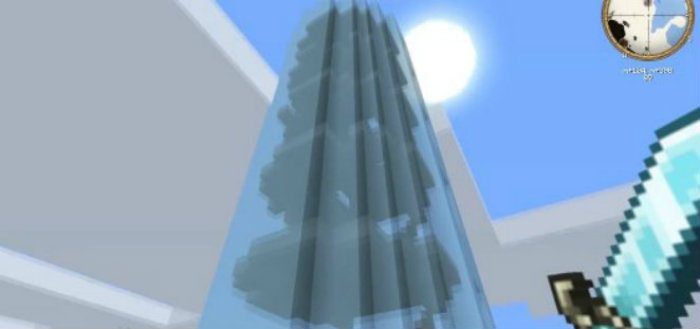 Aside from those facts, Battle Towers Mod is really a great mod for those players who are so lazy in building spawners. Also, it is best for those players who want to chop up for the countless enemies to be gathered in just a single spot. Thus, it is also great for the purposes of having multiplayers as well as proving players the kind of tasks that is considered to be adventurous in completing custom worlds upon using it.
Some of the shoot fireballs found in every player as the others will repeatedly bash, thus it will really result to great damage that can be hard to kill.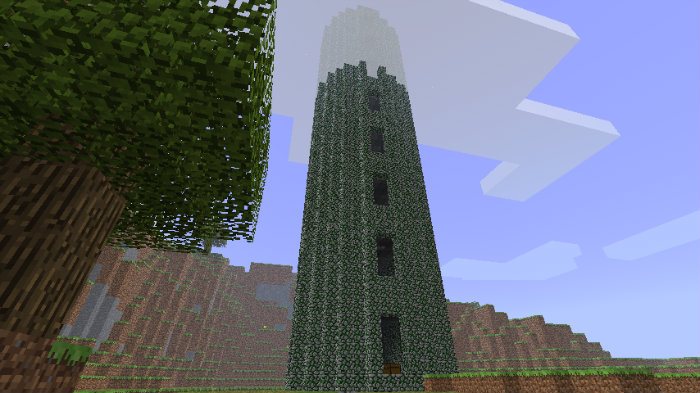 Due to the truth that Battle Towers Mod 1.11.2 places the towers in different areas in the world for other players to enjoy this game over and over again. Take time in exploring the greatness that this game has to offer.
How to install Battle Towers Mod:
Download and install Minecraft Forge API
Install Minecraft Forge
Download the mod.
Go to %appdata%.
Go to .minecraft/mods folder.
Drag and drop the downloaded jar (zip) file into it.
If one does not exist you can create one.
Have Fun!.
Battle Towers Mod Download Links:
For MC 1.11.2
For MC 1.10.2
For MC 1.8.8
For MC 1.8
For MC 1.7.10
For MC 1.7.2
Credit: AtomicStryker – Original Thread on Minecraft Forum