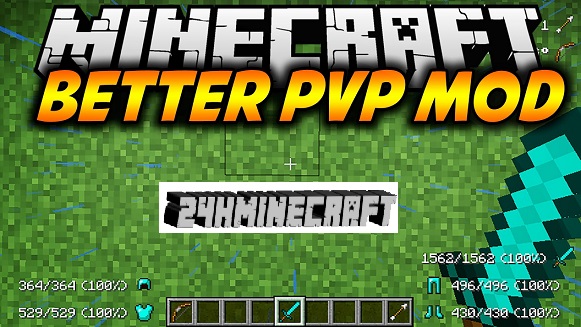 Make the game better with Better PvP Mod
Many Minecraft gamers prefer to work as a team, but there are also times where in you have to play player versus player mode.  With this, the essence of Better PvP mod steps in. It does a great job by means of getting you adept with the essential information about the features of the game. Most importantly, it is a great for you take your strategy and attacks into a newer height.
The impressive Better PvP mod is not backed up by too many cheats, as most Minecraft gamers might be expecting. However, the great news here is that this mod is your key to making the gaming experience simpler and much refined leaving you lots of beneficial aspects during the game. Plus, another beneficial aspect of playing with this Better PvP mod Minecraft is that it gives you an access to a small map. In this way, you would be able to easily understand your current location and at the same time you will have an idea how to take on challenges that come your way.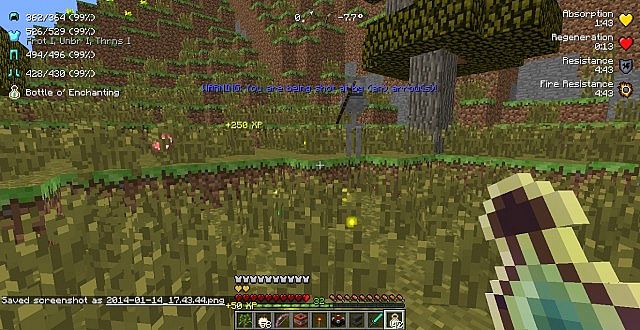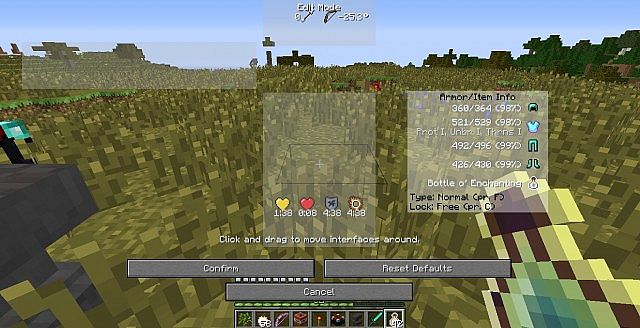 The benefit of this mod does not end there. It is also very efficient when it comes to offering you a number of clues and at the same time making the game much more alert.  Plus, it even helps look invisible players.  With these and more, you can expect of a well-streamlined performance like you've never had before. Cool and refined Minecraft experience is what you expect with the help of this mod.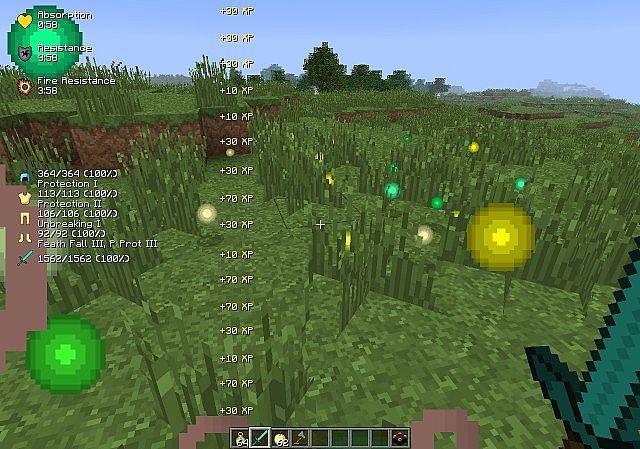 So are you are used to using potions during the game? If so, it is advisable that you use the better PvP Mod in order to completely understand the effects of potions. Not only that, the mod will also enable you to center on the field of view which is favorable for you. More than that, it also lets you have a closer look on the most valuable stuff on the inventory. As a result, it would be easier for you to manage everything in the most commendable manner.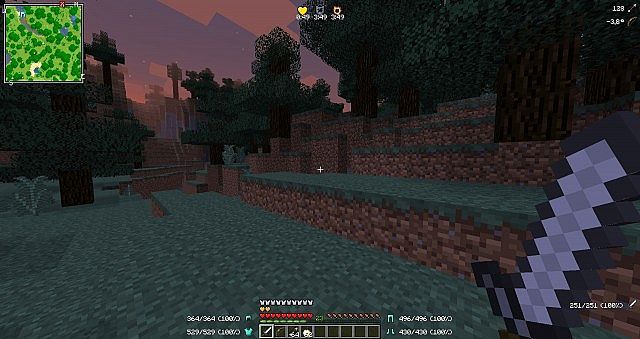 With the help of the Better PvP mod Minecraft, the interface would be spruced up in order to make things work out well. Granted, there are no too much cheating benefits, but you can make sure that the entire game would be better for you.  This mod does not even break your game after all. However, since there is a possibility that it holds you back from playing online, it would be a great idea if you will be on the lookout of certain features that can get you banned.   With this, all it takes is to disable the Better PvP mod Minecraft and let it run again.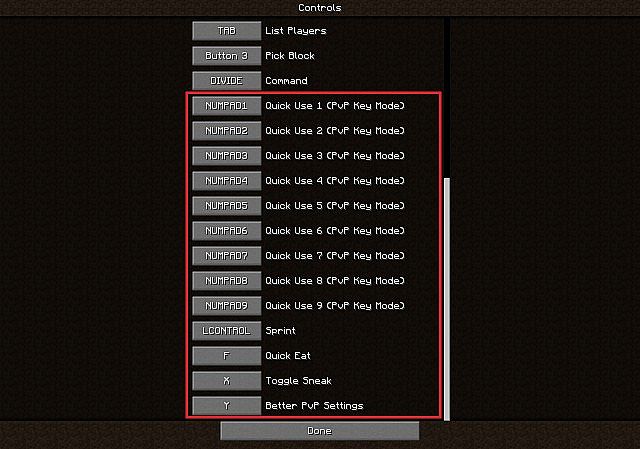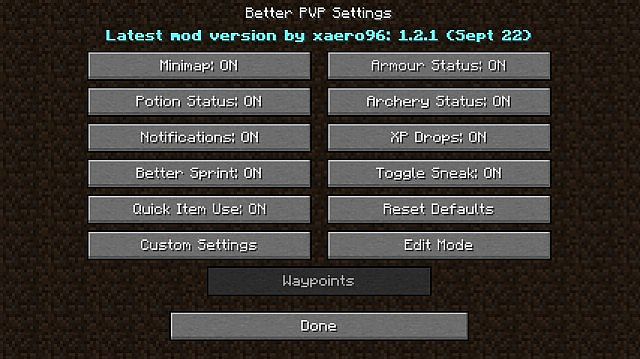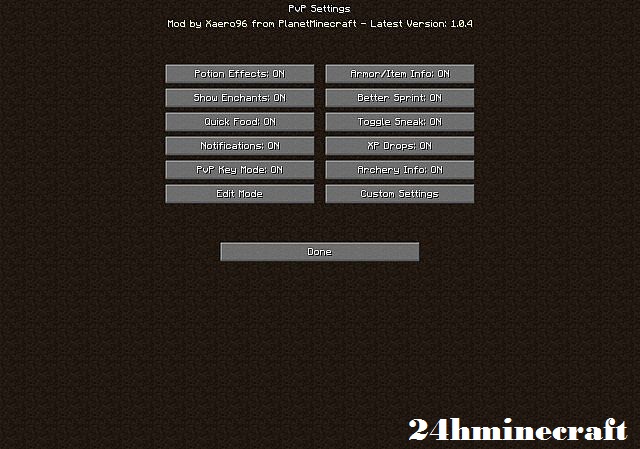 Indeed, there are lots of benefits that this mod has to offer. However, you have to make sure that you have a complete understanding about the essential features in order to make everything work out great.  Make your Minecraft gaming experience more exciting with Better PvP mod Minecraft.
Mod Review and Showcase:
Mod Installation:
Download and run the latest version of Minecraft Forge
Go to Start Menu > Type %appdata%/.minecraft/mods
Download the mod
Move the downloaded Jar (zip) file into the "mods" folder
Done and Enjoy the mod.
Download Links:
For minecraft 1.11.2
For minecraft 1.11
For minecraft 1.10.2
For minecraft 1.9.4
For minecraft 1.9
For minecraft 1.8.9
For minecraft 1.8.8
For minecraft 1.8
For minecraft 1.7.10
Credit: xaero96 – Original Thread on PlanetMinecraft