Flight Simulator Mod Simulator pushes the boundaries of Minecraft a great deal further by giving players the ability to enjoy a realistic flight.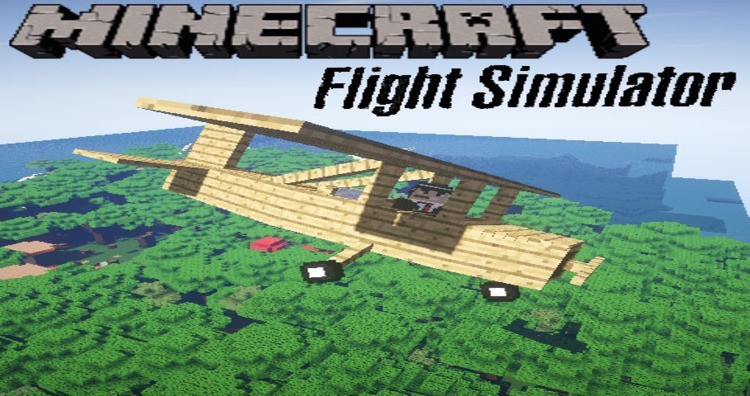 Flight Simulator Mod 1.10.2 adds a series of new aircrafts that can be realistically controlled according to installed modifications, air speed, fuel consumptions, angle of flight … With Flight Simulator Mod, you can control a plane in a most realistic way possible.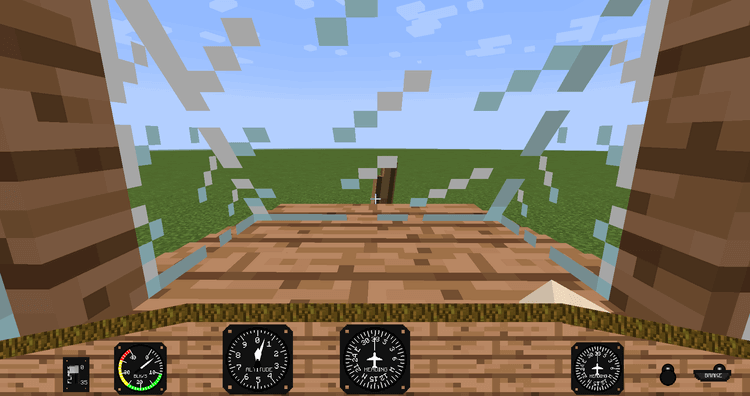 Main function of Flight Simulator:
Materials and parts are easy to find and craft.
You can freely turn your head while flying to have better view.
You can fine tunes your aircraft with many items.
Easy to control.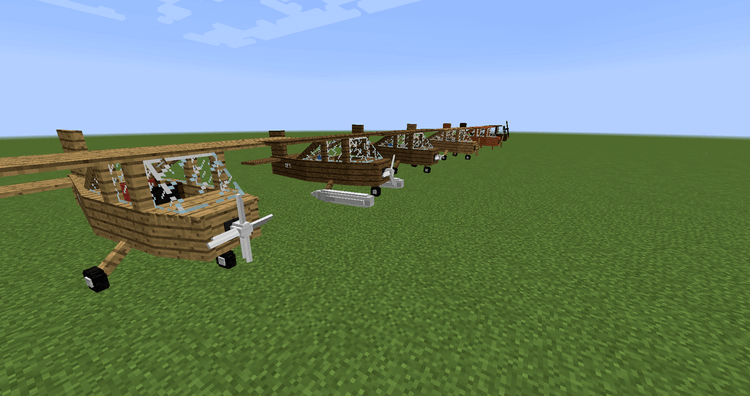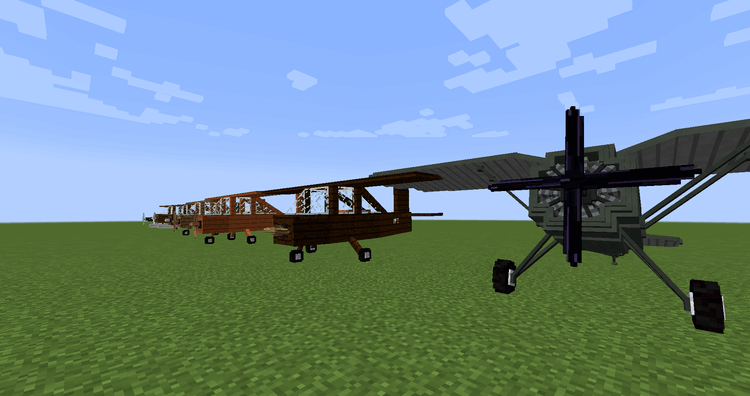 A few heads-up before fight:
Shift+Right click at the plane's fuselage to open plane interface.
Aircrafts use larva as "fuel". You can fuel your plane by open the plane interface then place larva into gas pump icon.
If you run out of fuel during flight, you can still glide the aircraft to safety.
The faster you fly the more fuel consumed. Once reached the desired attitute, you should reduce throttle to save fuel and to fly smoother.
Flaps are used for takeoff and landing. When taking off, set flaps to open at 10 degrees, but when landing, open flaps fully to cut down speed. Remember to close flaps when in flight as it will reduce speed significantly.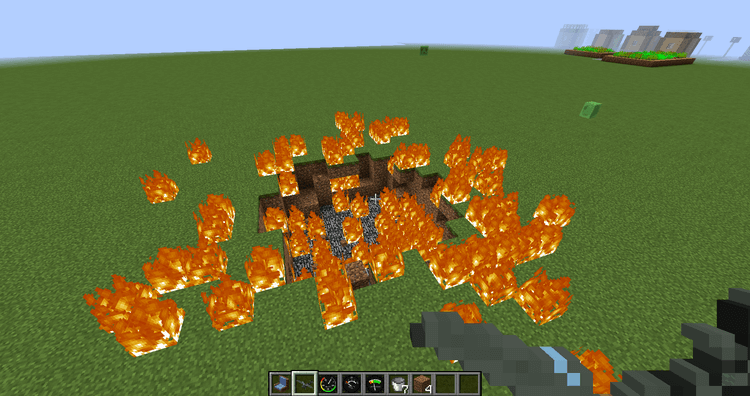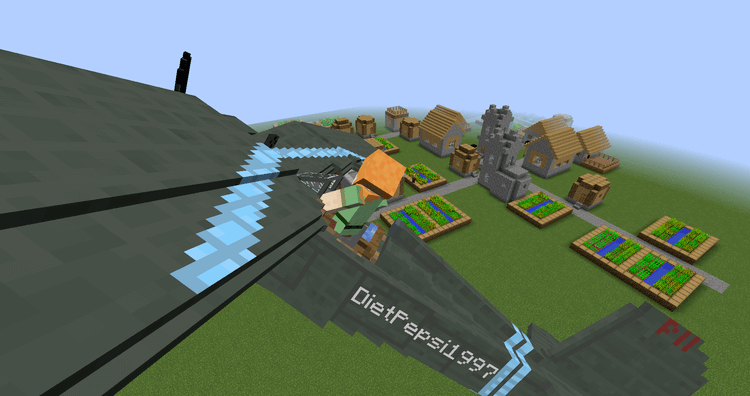 How to control flight:
W: Pitch down
S: Pitch up
A: Roll left
D: Roll right
I: Increase throttle
K: Decrease throttle
J: Yaw left
L: Yaw right
Y: Flaps up
H: Flaps down
B: Brake (disables parking brake)
RIGHT_SHIFT+B: Engage parking brake
M: Start engine – you can also hit the propeller until the engine starts
RIGHT_SHIFT+M: Stop engine
PG_DOWN: Zoom out
PG_UP: Zoom in
RIGHT_CONTROL: Toggle camera auto-follow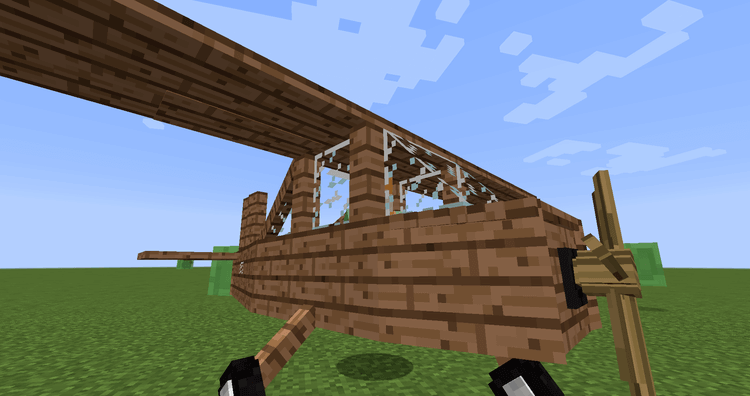 Recipes:
Crafting planes and components is easy! Just use these recipes. Note that any recipe with a TS at the end of the name indicates that it is type-sensitive, and must be crafted with parts of the same type. This means that you can't mix and match wood types with a TS recipe. You can, however, use ANY type of that material in the recipe, which influences its outcome. One example is the MC-172, which must be made with only one kind of wood, but takes the texture of that wood when crafted.
MC-172(TS)
Seat(TS)
Wooden propeller
Iron propeller
Obsidian propeller
Small Wheel (any wool)
Small Engine (1.0 fuel per tick @2800 RPM)
Small Engine (1.2 fuel per tick @3000 RPM)
For installing Flight Simulator Mod, all you need to do is:
Download and install Minecraft Forge.
Download Flight Simulator Mod .
Open 'mods' folder found in the %appdata%/.minecraft.
Drag and drop the downloaded mode files (.jar) to the 'mods' folder.
Download Links:
For minecraft 1.7.10
For minecraft 1.8
For minecraft 1.8.9
For minecraft 1.9
For minecraft 1.9.4
For minecraft 1.10.2
For minecraft 1.11.2 (Updating…)
Credits: don_bruce