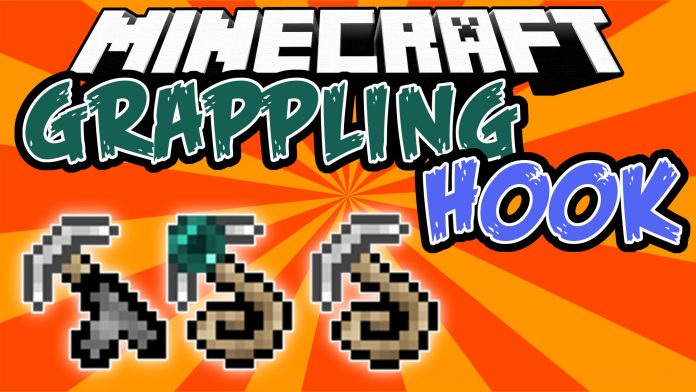 Grappling Hook Mod is going to make your Minecraft experience exponentially more enjoyable from the moment you install it. There are a few other mods similar to the Grappling Hook mod, but few feel as polished and refine as this one does which is why we definitely recommend trying it out if you want to make your Minecraft experience more thrilling.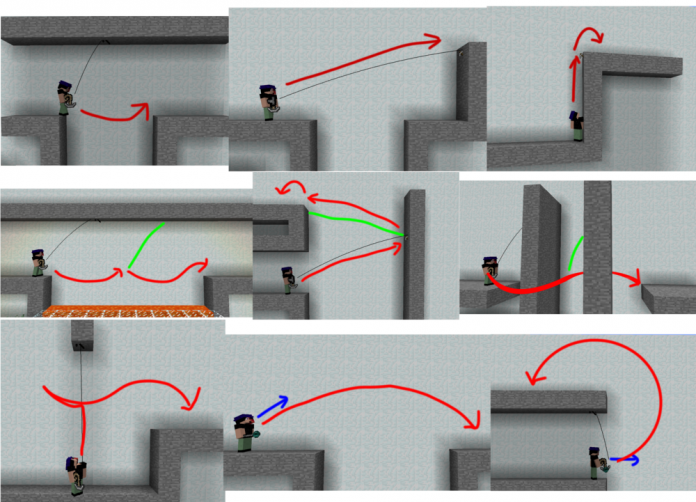 Grappling Hook Mod is best used in large cities where you have to scale up buildings quickly or have to move from one structure to another at rapid pace. The best part about this mod is that it actually features multiple kinds of grappling hooks for the players to try out.
Recipes:
Simple grappling hook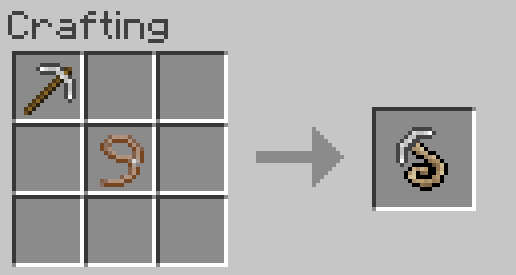 Controls:
Right click to throw grappling hook
Right click again to release
WASD to swing
Space to release and jump
Shift to stop swinging
Shift+W to climb up
Shift+S to climb down
Readmore: Simple Grappling Hook Recipes
First is the Simple Grappling Hook that doesn't do anything out of the ordinary other than letting players scale up structures, second is the Magnetic Grappling Hook that's actually attracted to blocks but at the same time repels players from blocks, and finally there are the Dual Motorized Grappling Hooks that shoot two hooks simultaneously and let players directly weave towards a building.
For installing Grappling Hook Mod, all you need to do is:
Download and install Minecraft Forge.
Download Grappling Hook Mod.
Open 'mods' folder found in the %appdata%/.minecraft.
Drag and drop the downloaded mode files (.jar) to the 'mods' folder.
Download Links:
For Minecraft 1.7.10
For Minecraft 1.9
For Minecraft 1.9.4
For Minecraft 1.10.2
Author: Yyon