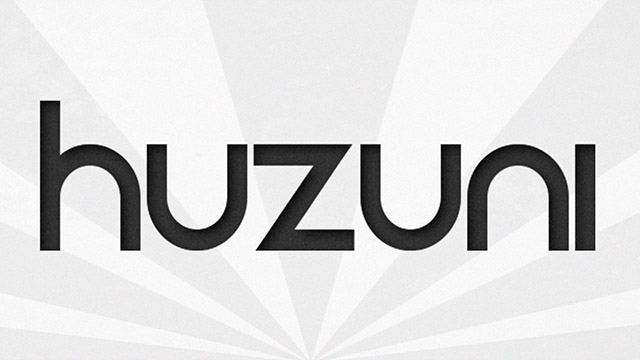 Huzuni Hacked Griefing Client has lots of great new additions with verious options. It allows you to customize x-ray, nuker, flight speed and more, from the GUI or using commands.
Huzuni is an amazing griefing client for Minecraft. Its development was started by Halalaboos and co-developed by brudin. It was at the beginning a private client made for personal use only. Then a new client was designed using the exact same event system from the first one.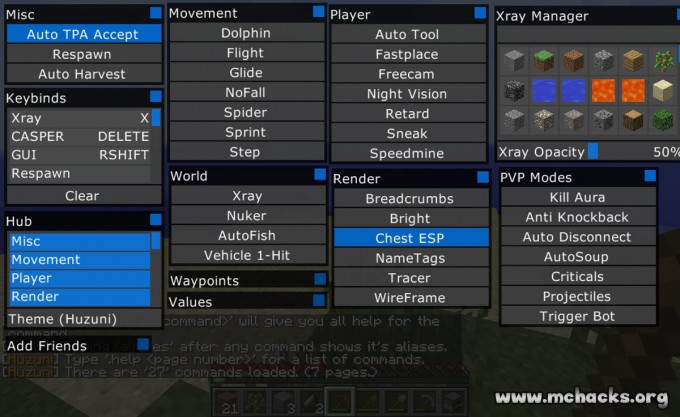 It also has its own Huzuni options menu, from here you can chose another font, how the GUI style should be and various other options. Overall Huzuni is a pretty good client, also for the unexperienced.
How to install Huzuni Hacked Griefing Client?
Download and install the correct Minecraft Forge.
Run Minecraft once to ensure that Minecraft Forge is installed correctly. A Mods button should now be available in the main menu.
Download a copy of the Huzuni Hacked Griefing Client jar (zip) and save it to the directory %appdata%/Roaming/.minecraft/mods. The mods directory is created by Minecraft Forge in the previous step.
Run Minecraft and enjoy!
Download Links:
Download Huzuni Hacked Client
Credit: Halalaboos | Source: halalaboos.net