The Immersive Craft Mod definitely synergizes nicely with resource packs that prioritize on realism and, all things considered, it's something that we highly recommend installing if you want to make your Minecraft experience more lively and immersive.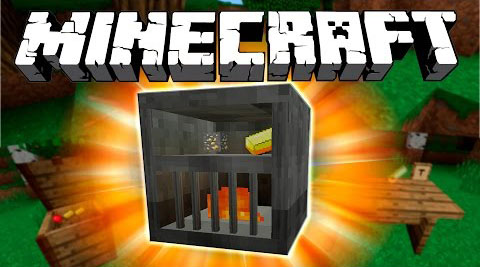 This mod adds into the game many improvements such as a 3D oven that allows you to view its inside, but must be ignited using Flint & Steel; 3 types of the bin that allow you to display items; a new Crafting Workbench and numbers of changes in-game mechanisms.
Try it now! Minecraft mod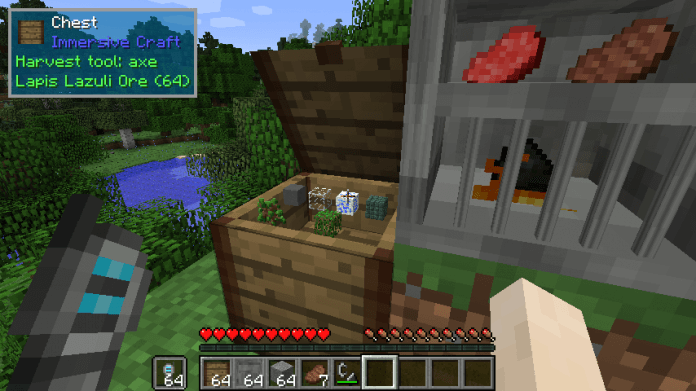 The big feature of the Immersive Craft Mod is its chest that actually allows you to see yourself interact with items. Normally, interaction with items in Minecraft is done through simple user-interfaces, but this mod's chest makes it so that you can actually see the items move around as you interact with them and this is a really intriguing feature that makes Minecraft's gameplay quite exciting. Alongside the chest, there's even a great cupboard that function the same way but can be mounted onto a wall for convenience.
Features:
Adds a chest where you can visually see and interact with the items in the chest
Adds a cupboard that works in a similar way but is mounted on the wall
Adds a furnace that works like a regular furnace but also features in-world interaction. You need to use flint and steel to ignite the coal in the furnace
Allows the player to place tools (axes, swords, …) on any block by right clicking it
Adds worldgen for sticks and rocks in the world (can be disabled)
Adds a workbench to have an immersive way to craft. This workbench is still work in progress as you can now only craft a limited number of items. This will be improved later. To make a workbench (if you want to try it out) just place two logs in the world and right click with a stone axe
Adds a chisel and saw which are intented to be used in the toolslot of the workbench
Sticks can be placed on the ground in stacks of up to 64. Using flint and steel you can also make them burn (model slightly broken currently)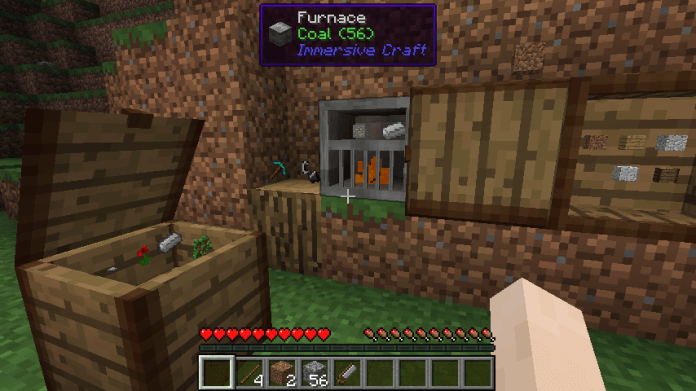 Requrest: Forge 1.12
How to install Immersive Craft Mod?
Download and install the recommended Minecraft Forge for your Minecraft version.
Download and install McJtyLib.
Download the latest mod version for your Minecraft version.
Put the .jar file into the mods folder of your Minecraft installation.
Download Links:
For Minecraft 1.8.9
For Minecraft 1.9.4
For Minecraft 1.10.2
For Minecraft 1.11.2/1.11/1.10.2
For Minecraft 1.12
Author: McJty