Magic Launcher Tool for Ultimate Minecraft Gaming Experience
The Magic Launcher tool is a program which is perfectly designed for Minecraft games where players are allowed to magically modify their gaming experience through the use of loads and launches. It will conveniently provide you with the ability in using mods without making alterations to your .jar file. This will significantly help you in choosing your own preferred mod while double clicking the program.
Apparently, this software will also assist you in fully loading the mod in a much easier manner without needing to make permanent modifications. Hence, the Launcher tool PC can help you take advantage of custom mod options and mod compatibility prior to encountering gaming issues. The tool actually offers lots of options for you to choose from when playing the game.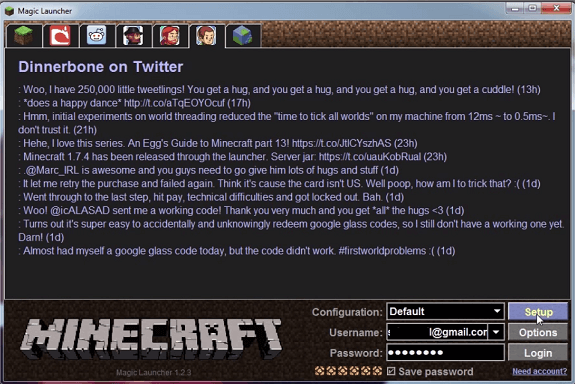 The following will give you some of the essential features that minecraft launcher offers:
instant checking of mod compatibility such as external mods
easy configuration of external mods
configuration of profiles so that users will not forget passwords and other important information
shortcut access to external mod folders
auto checking of mod requirements including ModLoader, Forge, and many more
ability in choosing Minecraft.jar file
ability in choosing the ideal environment when playing
auto detection of Minecraft version
easy window size modification
select Java executables in the most efficient way
customize parameters particularly in Java
there's no need for players to delete META-INF
view more user profiles
get in depth error logs
installation of mods without MC Patcher
Technically speaking, the Magic Launcher tool for Minecraft is convenient to install and use while you take advantage of excellent gaming features that it provides. In fact, this launcher tool offers great functionality in terms of preventing trouble or lack of storage space. However, if you're a first timer in modding and Minecraft, it's an excellent way to understand how mods work especially when it comes to online gaming.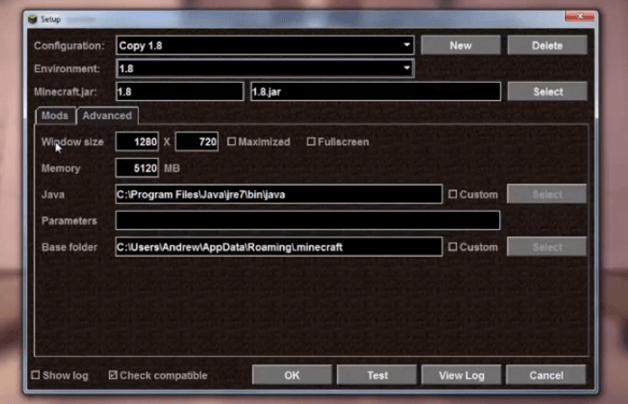 The interface is actually user-friendly and simple to use in order to conveniently allow players in easily navigating the mods without even obliterating the games. You can also effectively use this magic tool if you want to enjoy great tool in testing your mods so that you can see if there's anything you want to permanently add.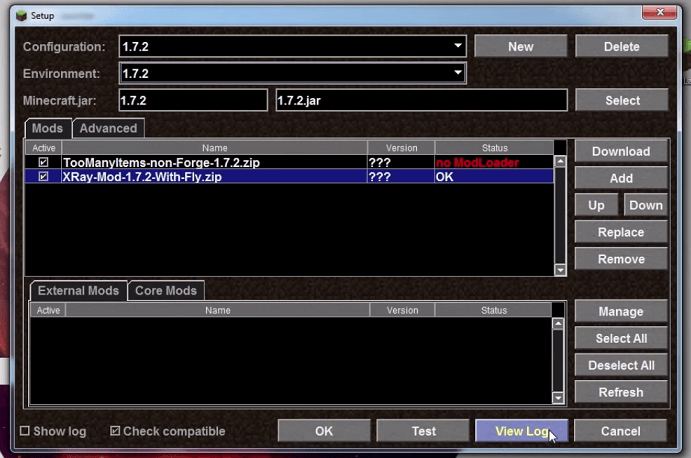 So, if you're currently looking for a reliable program to help you in installing Minecraft mods, you can just use this launcher tool and start your gaming experience. This in fact operates independently in order to easily modify game files in no time. As your ultimate option for mods installation, you can now avoid difficulty in using mods unlike other programs offered in the market.
How to use
The Magic Launcher Tool's
design is in fact created in Minecraft style so that players will enjoy more amazing features and textures when playing. Get automatic checking of mod compatibility with the help of this launcher tool at very affordable cost. Check the website to know more about additional programs you can use for your Minecraft gaming.
Download Links:
For 1.12.2
For Windows/Mac/Linux (Jar): Download from Server 1 – Download from Server 2

For Mac (Zip): Download from Server 1 – Download from Server 2

For Windows (Exe): Download from Server 1 – Download from Server 2
For 1.8.9,1.8
MagicLauncher 1.3.1.exe For Windows

MagicLauncher 1.3.1.zip For MAC
For 1.7.10/1.7.9/1.7.4/1.7.2
MagicLauncher V1.3.0 For Windows
For 1.6.4/1.6.2:
MagicLauncher V1.1.7 For Windows
For 1.5.1/1.5.2:
MagicLauncher V1.0.exe For Windows

MagicLauncher V1.0.zip For Mac
Author: sp614x – Original Thread on Minecraft Forum
Click on a star to rate it!
Average rating / 5. Vote count: