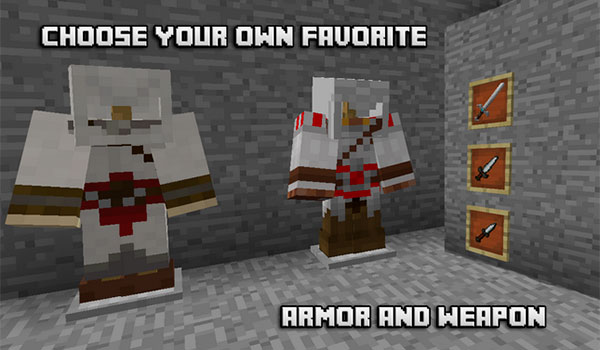 MineCreed Mod aims to plunge into the universe of Assassin's Creed, adding a lot of content of this popular game. This mod will add things like Weapons, Armor and much more into the MineCraft world. With this mod installed, we can meet new opponents based on Assassin's creed and new structures that will be created around the world.
In addition, you can create various types of armor or clothing inspired by characters such as Altair, Ezio, or Connor Kenway. It can also craftear several mythical weapons of some of these characters, with which we can fight new enemies which adds mod.
Screenshots: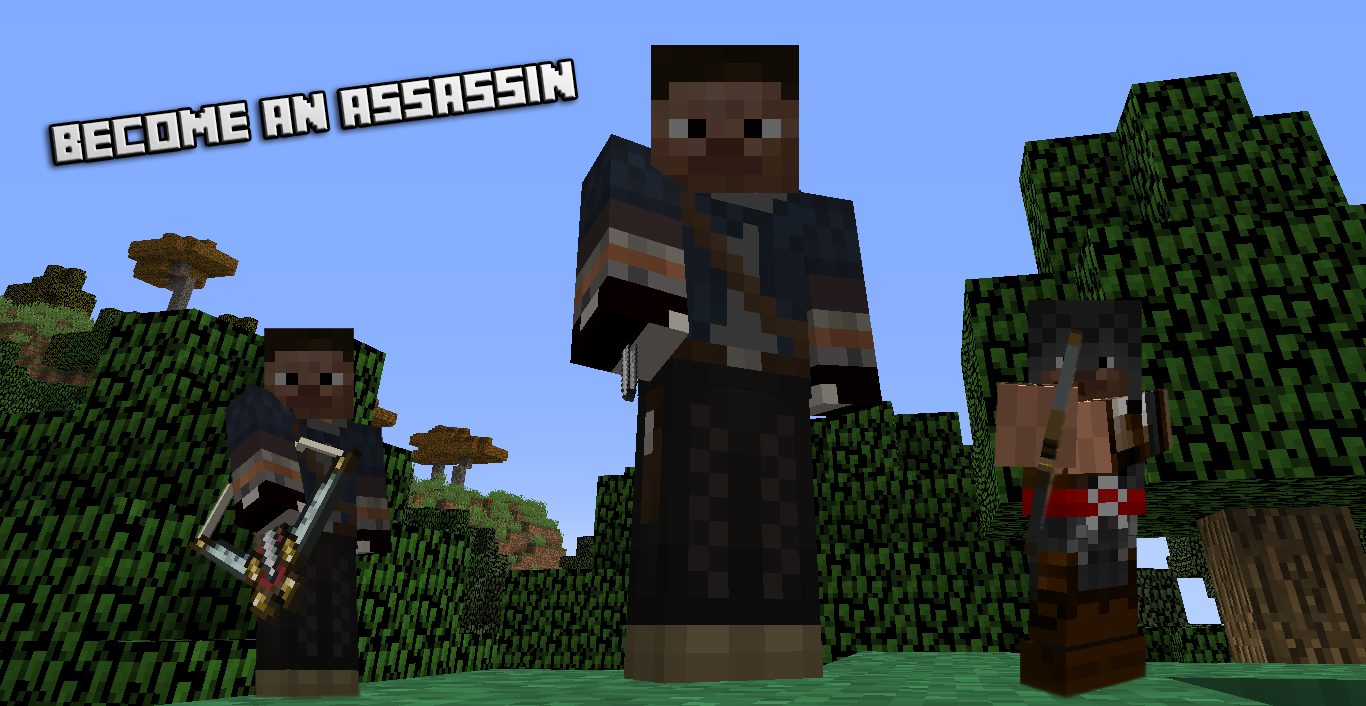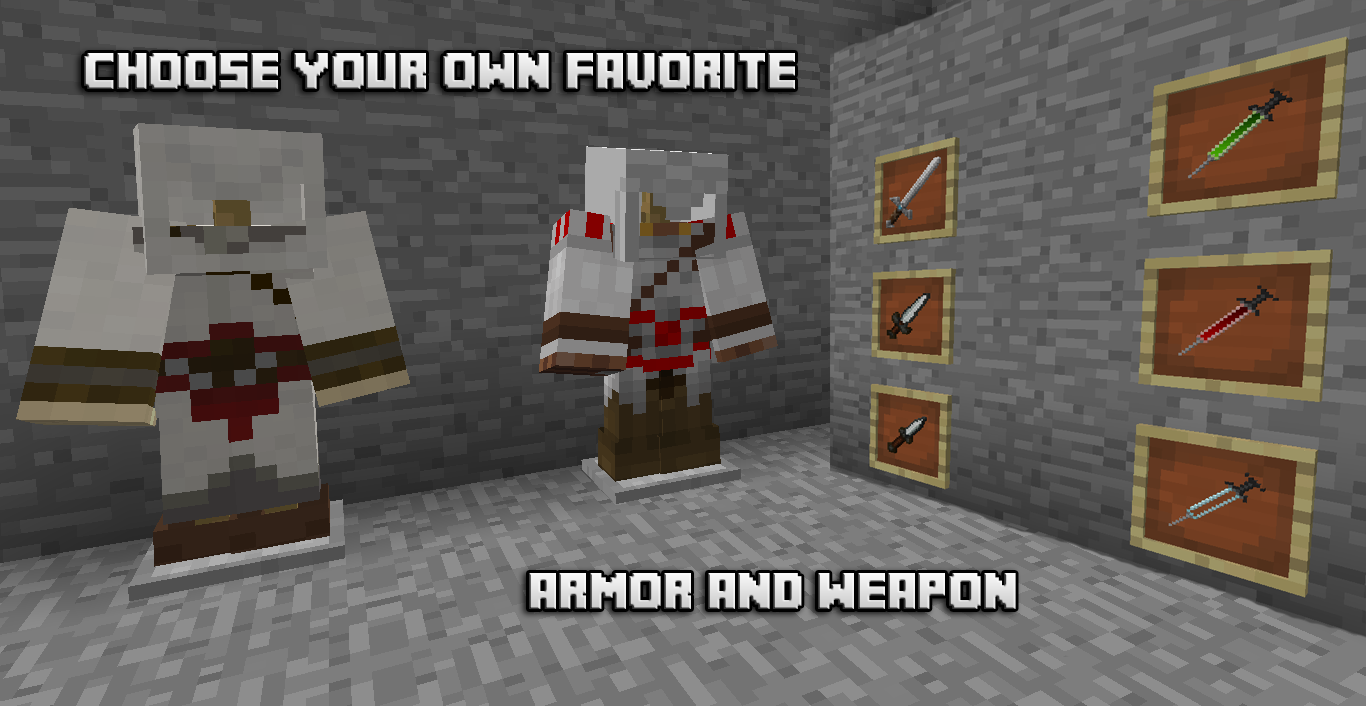 Mod Showcases:
Recipes: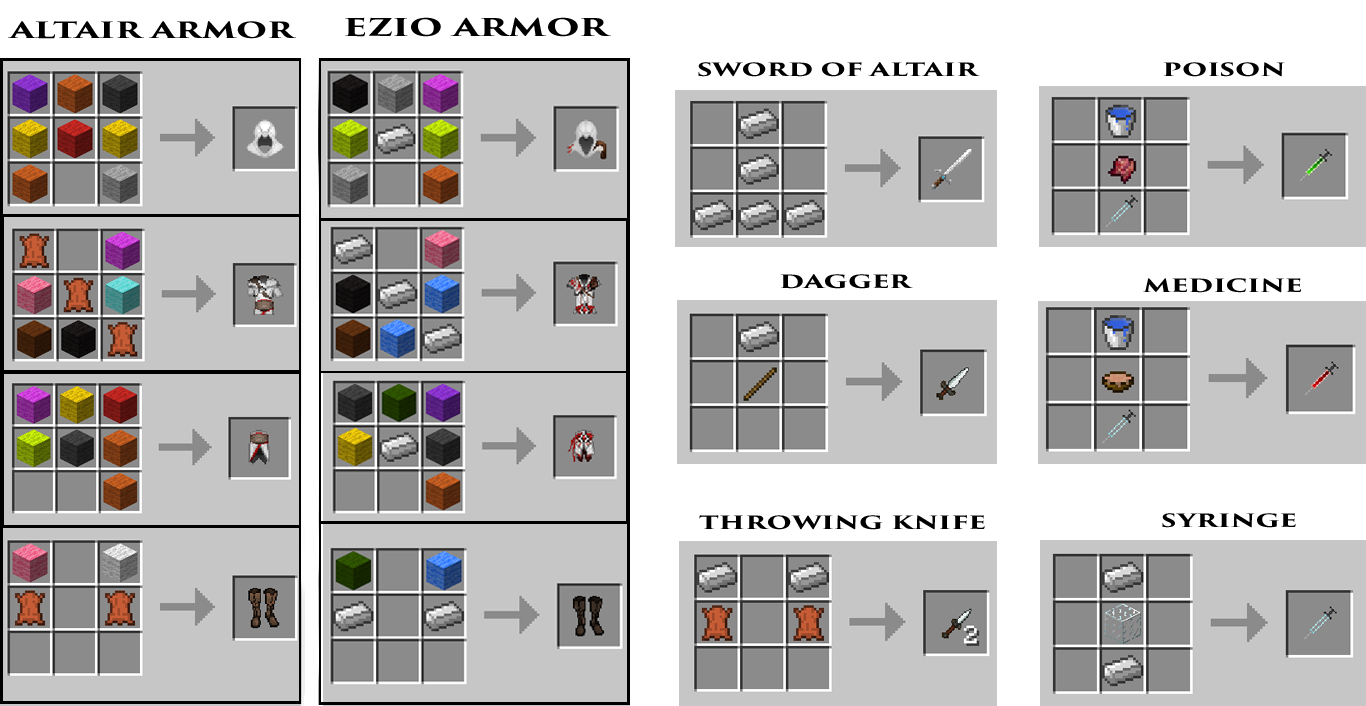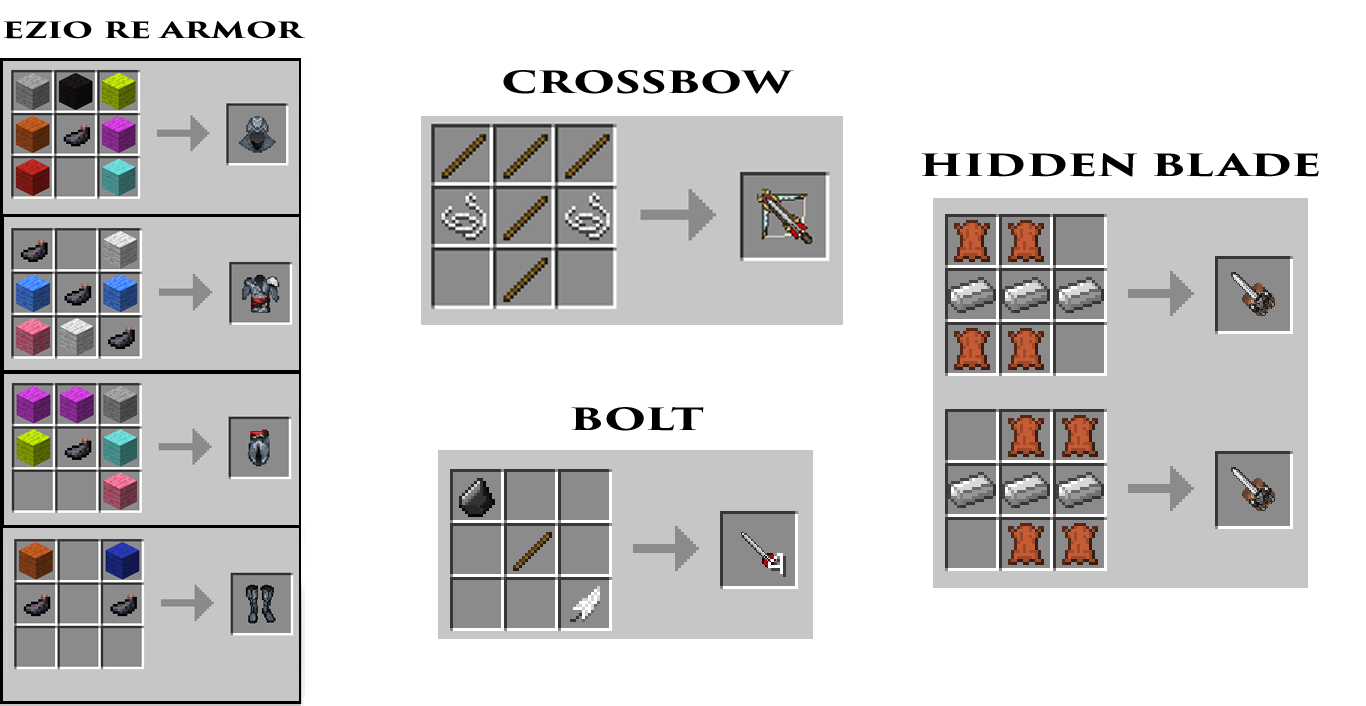 How to install Mod?
Download and install the correct Minecraft Forge.
Run Minecraft once to ensure that Minecraft Forge is installed correctly. A Mods button should now be available in the main menu.
Download a copy of the Mod jar (zip) and save it to the directory %appdata%/Roaming/.minecraft/mods. The mods directory is created by Minecraft Forge in the previous step.
Run Minecraft and enjoy!
Download Links:
For Minecraft 1.8.0
For Minecraft 1.8.9
For Minecraft 1.9.0
For Minecraft 1.9.4
For Minecraft 1.10.2
Author: castielq