More Explosives Mod for Minecraft
Missiles, Det Cord, Fire Works, C4, Nuclear Explosives, Time Bombs, Smoke Grenades, Tunnelling explosive, Remote Detonators, fuse, bazookas and More.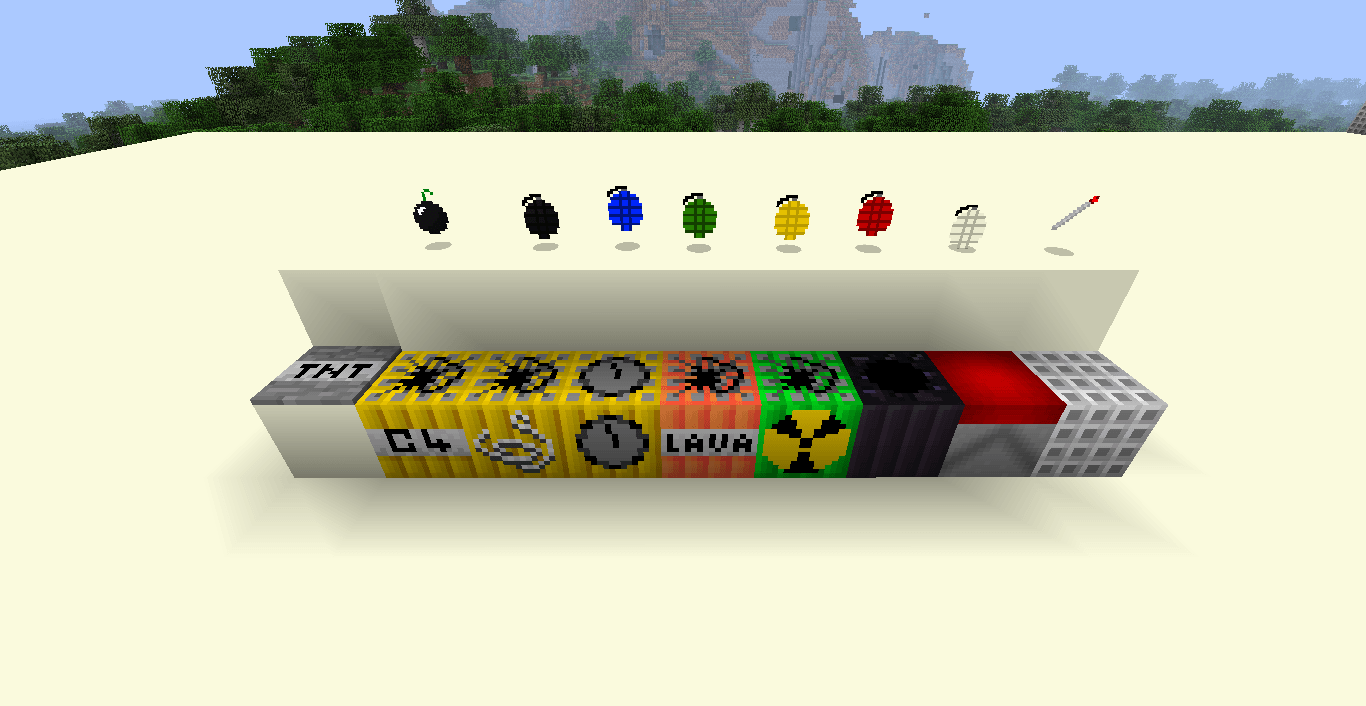 More Explosives Mod allow you to play with your friends online on a multiplayer server. We again have the mod that adds a good variety of explosive elements, some of them throwing.
More Explosives offers you several types of explosives such as mines, pumps with timer or other kind of explosives that will be launching, such as missiles, the bazookas, powerful nuclear bombs or the normal grenades and smoke.
All designed to make you have fun blowing things up in the air.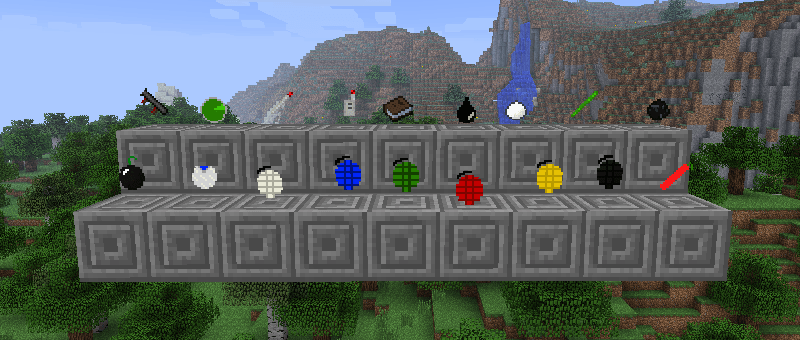 Mod Features:
If you missed less explosions in Minecraft 1.9/1.8, are lucky because we have a few things to blow things up in Minecraft.. Unfortunately, the More Explosives Mod doesn't come with any kind of crafting guide or informational book included. You will have to go to the wiki site and check out the recipes for yourself, and it is recommended you go ahead and bookmark that page, because you'll be referencing it often while trying to craft all the new explosives.
Showcase:
Crafting and Recipes:
How to install More Explosives Mod:
Download and install the correct Minecraft Forge.
Run Minecraft once to ensure that Minecraft Forge is installed correctly. A Mods button should now be available in the main menu.
Download a copy of the More Explosives Mod jar (zip) and save it to the directory %appdata%/Roaming/.minecraft/mods. The mods directory is created by Minecraft Forge in the previous step.
Run Minecraft and enjoy!
Download More Explosives Mod
Download here: http://24hminecraft.com/more-explosives-mod/
Credits: NikolaiTheEpicGenius