Not Enough Items Mod for Minecraft
Minecraft is one of the most popular and sandbox games these days. This game focuses on breaking and placing blocks where people, at first, built structure for protection against nocturnal monsters. But then, when the game, grew players stick to working together creating wonderful and imaginative things and adventuring with friends.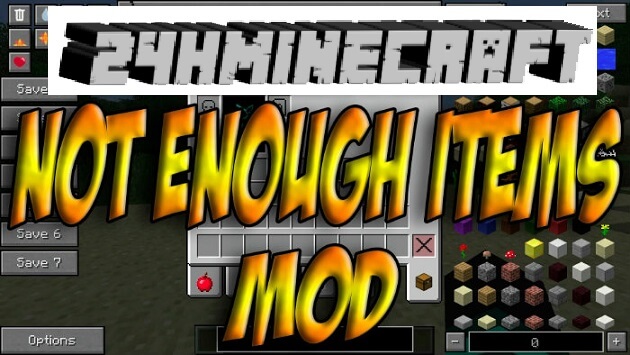 What is Not Enough Items Mod?
The Not Enough Items (NEI) is a successor of the Recipe Book as well we Too Many Items. It came down when people have become aware of the flaws of both Too Many Items and Recipe Book. Not Enough Items was created in attempt to make it easy for you to sort out among too many items and recipes.
The Not Enough Items 1.10.2 is a mod that allows you to add recipes and many other unique features loaded into your game. If you want to, it allows you as well to use some pre-loaded items in the Cheat mode, plus many other things.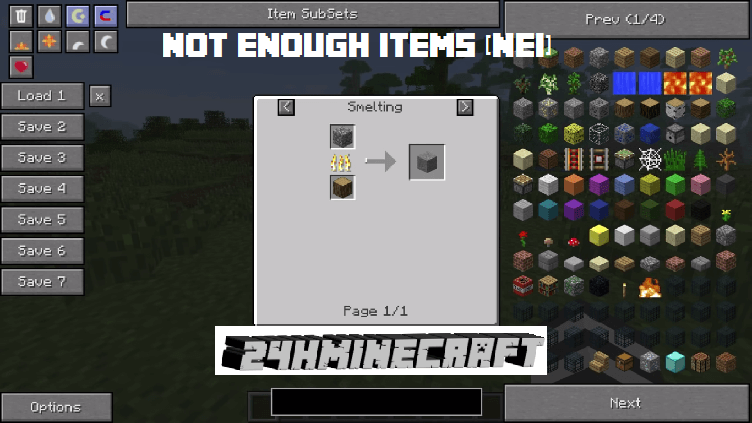 It gives you the ability to lock yourself into any mode that you choose, thus you can prevent yourself to use cheats. If you are a player who loves to play with lots of mods at the same time, then Not Enough Items 1.10.2 is just perfect for you since it comes with special ID Dump feature allowing you to solve ID conflicts.
The Cheat Mode
For someone who does not favor cheating, this may sound quite a bad thing. However, Not Enough Item's Cheat Mode actually come pretty handy and without you actually cheating. Basically, what Cheat Mode gives you unlimited items and blocks, allows you to change the weather, time, and even save inventories as a way of cheating the game. Moreover, with this mode you can easily heal yourself back to full health which is awesome. Or, you can instantly switch and go back to creative mode.
The Recipe Mode
The Recipe mode is actually the reason why the Not Enough Items mod is so often used. There are so many recipes ready at your fingertips, but the problem is it is hard to search through them all. But with Not Enough Items 1.8's Recipe Mode, it makes it easy for you to search for the recipes either by name or through ID. If you do not want to cheat, then you simply need to lock yourself in Recipe mode and then not have the ability to load anything.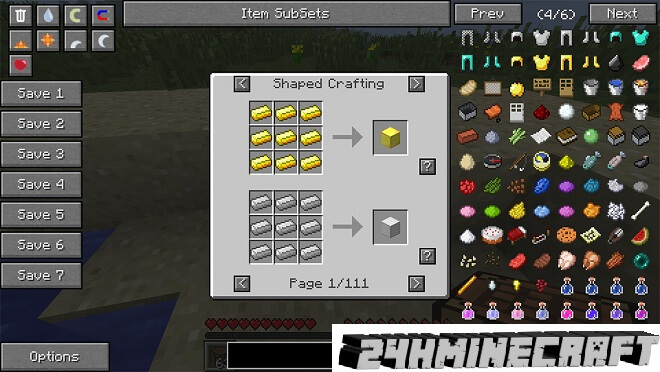 The Utility Mode
This mode, on the other hand, is much like a companion to the recipe mode. With this, you can easily add two mode features to your recipe mode function. In that way, you can search for items and recipes simply ID or name. The utility mode adds features including the Magnet mode and Delete mode with the former allowing drops into coming directly to you, while the latter allows you to delete as many options.
For installing Not Enough Items mod, all you need to do is:
Download Links:
for Minecraft 1.10.2
for Minecraft 1.9.4 – 1.9
for Minecraft 1.8/1.8.1 – 1.9
for Minecraft 1.7.10
For Minecraft 1.7.2
Previous versions:
Credit: chicken_bones – Original Thread on Minecraft Forum