The Scenter mod lets you sniff out nearby ore and mineral veins by giving every type of ore and mineral a color-coded line. As you roam around the world doing whatever it is you're doing, you'll sometimes notice these lines popping up, as if your character has caught a whiff of something good.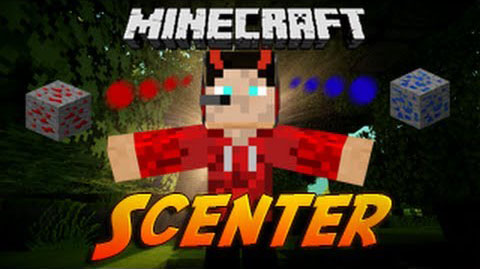 Scenter Mod 1.11.2/1.10.2/1.7.10 which is a Minecraft client mod, makes it possible for players to find (scent out) hidden ores in Minecraft.
The lines will guide you to nearby ore and mineral veins, and because they use different colors for different resources, you can just ignore the ones which correspond to whatever resources you don't need while hunting down the stuff you actually want.
Features:
With the Scenter mod you can easily find nearby ores, like coal, iron, diamond, and more.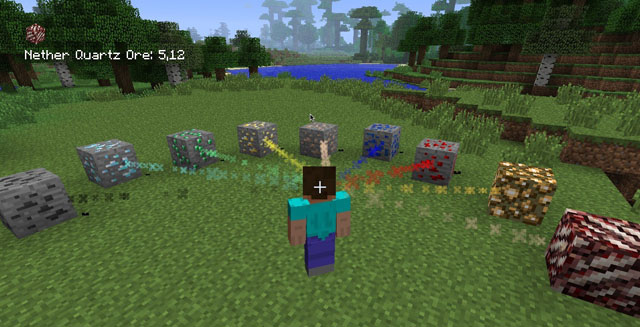 How it works:
Whenever you interact with the environment (with left click or right click) the Scenter is activated and marks the direct path to your target ore with floating colored particles.
It searches 3×3 chunks (=3×3 x 16x16x256 blocks) surrounding the avatar for blocks of the selected target type (pressing 'O' lets you toggle between the targets). When it finds a block it marks the direct path to the block. If it finds more blocks of the same type then it selects the nearest one.
Supported block types:
Coal Ore
Diamond Ore
Emerald Ore
Gold Ore
Iron Ore
Lapis Ore
Redstone Ore
Glowstone
Nether Quartz Ore
You can extend this list by editing the Scenter configuration file (see below).
Keys:
O – Enable Scenter / Switch to next block type
L – Disable Scenter.
Videos:
How to install:
Download and install Minecraft Forge.
Download the mod.
Go to %appdata%.
Go to .minecraft/mods folder.
If the "mods" folder does not exist you can create one.
Drag and drop the downloaded jar (zip) file into it.
Have fun!.
Download Links:
For minecraft 1.7.10
For minecraft 1.8
For minecraft 1.8.9
For minecraft 1.9
For minecraft 1.9.4
For minecraft 1.10.2
For minecraft 1.11.2
Credits: MickKay
How useful was this post?
Click on a star to rate it!
Average rating / 5. Vote count: