If you're a Minecraft fanatic, you probably know how importance of dynamic lighting effects are in creating a wholesome gaming experience. Whether you are a fist time gamer or a professional Minecraft player, graphic settings is very important in providing a great gaming settings in the online arena.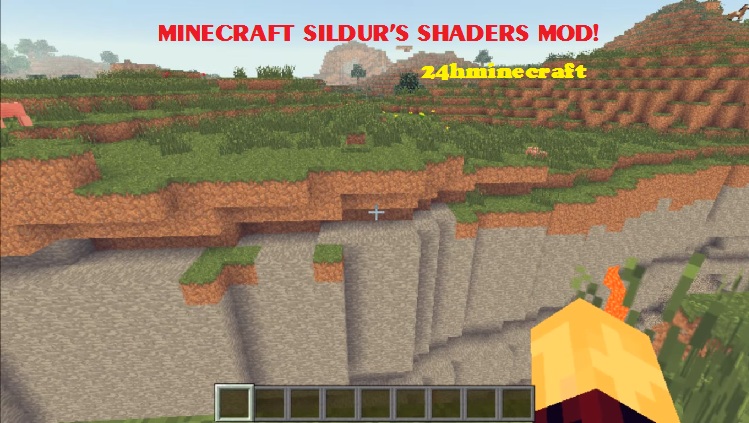 Though the lightings and the built-in graphics are maxed out, hence, the whole thing still seems dim and blocky. If you are one of those Minecraft gamers who are seeking for an unlimited fun and enjoyment though improved graphics and dynamic lightings in Minecraft, worry no more as Sildur's Shaders Mod will bring you a new level of excitement and gaming experience in just few clicks, packed with latest features and whole new offers!
Sildur's Shaders Mod is an extension of the GLSL Shader Mod. Unlike its predecessor, this newest shaderpack is comprised of modern features that perfectly add dynamic lightings, shadows, waving or in-motion grass, water and leaves to your game. Compared to other shaderpacks versions, Sildur's Shaders Mod especially designed and thoroughly premeditated to be compatible on all computers, graphic cards and operating systems, including Macs, while delivering an excellent graphical experience for its users.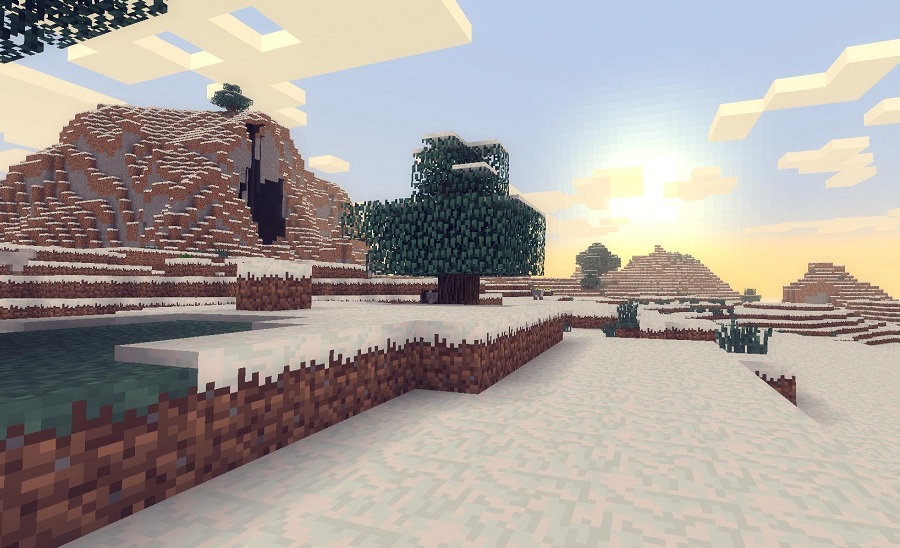 It is also especially intended to upgrade the total look of Minecraft, thus making it more realistic and even greater lighting effects that every gamer will surely love. The following are just few of the exciting features that Sildur's Shaders Mod will offer:
Optimized lighting effects
This new shaderpack provides a lifelike lighting effects, thus making it more realistic compared to other shaderpacked versions. In Sildur's Shaders Mod, light rolls around corners, cast realistic shadows and adds lifelike sun glare, as if you are in the real virtual world. This latest shaderpack works on almost all systems, so you'll never have a problem about its compatibility to your computer. Just install the shaderpack in your computer and you can already enjoy the perks of Sildur's Shaders Mod! Reqires: Optifine shaders
All new waving and in-motion graphics
Not only does Minecraft will become more visually appealing with the enhanced lighting effects, but it is also packed with whole new 'in-motion' and waving graphics such as water, grass, lily pads and so much more! With the moving graphics, you will absolutely feel that you are like playing in a real virtual world. These moving graphics gives the impression of eerily ambiance in the game, just like a rolling breeze is passing by.
Another feature that makes the game even more engrossing is the great graphics of the Godrays for sun and moon in Minecraft. Unlike the previous versions of shaderpack, the latest Sildur's Shaders Mod 1.11.2 are packed with wonderful dynamic lightings for Godrays! You can awesomely feel that ambiance of the Minecraft environment because of the great atmospheric optics in the game, as if you are walking under the sun in the virtual world. The thermal variation of the lighting effects from halo, sky to sunrays makes even look more near to reality, just like what you see in some HD movies.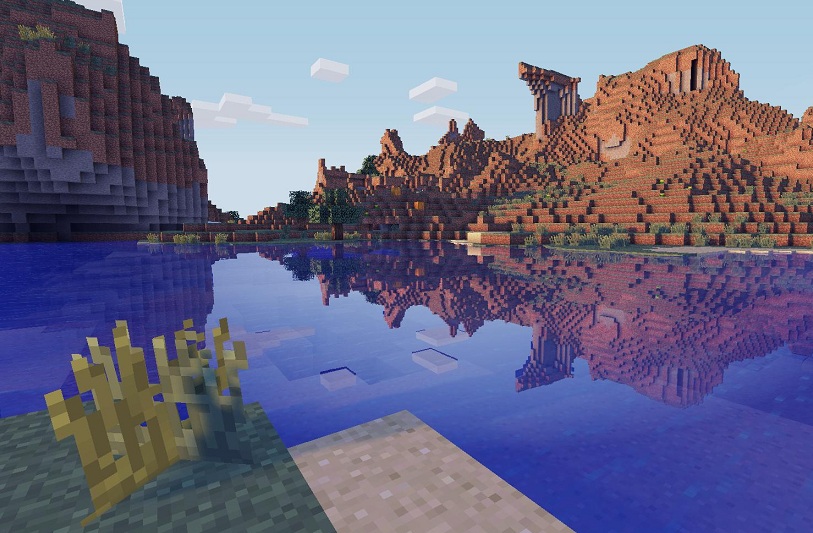 Wanted to experience a whole new gaming world in Minecraft? If so, why not discover the latest Sildur's Shaders Mod 1.8 and be amazed of the new level of gaming experience in the Minecraft arena!
How to install?
1) Download and install Minecraft Forge.
2) Create a new profile, and select "Use Version: Forge" in the edit profile menu. Run Minecraft, and close it after it has reached the main screen.
3) Download and install GLSL Shaders Mod.
Download and install Optifine HD.
4) Navigate to your .minecraft folder, and locate the folder named mods.
5) Place the GLSL mod jar file in this folder.
6) Run Minecraft once again. This time, do not close it.
7) Download a version of Sildur's Shaders.
8) Once again, look in your .minecraft folder, and find the newly generated folder; shaderpacks.
9) Place the Sildur's Shaders download file into the shaderpacks folder.
10) In Minecraft, you should see a "Shaderpacks" option in the option menu. Click on this option and choose Sildur's Shaders from the list of shaderpacks on the left.
11) Open a world or connect to a server and enjoy Sildur's Shaders.
Sildur's Shaders Mod Download Here:
For Minecraft (1.11.2/1.10.2/1.9.4/1.9/1.8/1.7.10/1.7.x):
Vibrant Shaders:
1.141 is the newest version available. (April 11rd, 2016. Changelogs can be found below)
Sildur's Vibrant shaders 1.141 Lite Recommended for Intel cards and weak systems
Sildur's Vibrant shaders 1.141 Medium Recommended for recording or older PCs
Sildur's Vibrant shaders 1.141 High ~85-100fps on a [email protected]
Sildur's Vibrant Shaders 1.141 High-MotionBlur
Sildur's Vibrant shaders 1.141 Extreme 65-85fps on a [email protected]
Features:
– Pretty much everything you need, this is the main shaderpack and has the most effects etc.
So go ahead and give it a try.
Enhanced Default:
Sildur's Enhanced Default 1.0.1 For 1.8.x or newer, requires optifine 1.8.x H2 or newer
Sildur's Enhanced Default 1.0.0 For 1.7.10 and below
Features:
– Default Sun path (Can be changed ingame to sun path of vibrant shaders, if using optifine for 1.8.x)
– Crossprocessing (Can be disabled ingame if using optifine for 1.8.x, if disabled colors will look the same as default MC)
– Shadows (Can be tweaked ingame if using optifine for 1.8.x)
– Water reflections from Vibrant shaders mixed with default MC texture. (See screenshots)
– Work somewhat with stained glass/transparency (water reflections currently wont show up if looking through it)
Basic Shaders:
Sildur's Basic Shaders v1.05 Regular
Sildur's Basic Shaders v1.05 Motion Blur
Sildur's Basic Shaders v1.05 DoF
Sildur's Basic shaders v1.02 World curvature
Sildur's Basic Shaders v6 ACID Incomatible with macs
Features:
– Crossprocessing (Different colors, see screenshots.)
– Motionblur
– Depth of Field
– World Curvature (outdated)
– Crazy Acid shaders (outdated)
Legacy Vibrant Shaders (older versions):
Credit: Sildur1 – Original Thread on Minecraft Forum