It is no secret that the visuals in Minecraft are not the best. While unique and interesting, this game has never been one to grab you based on beauty.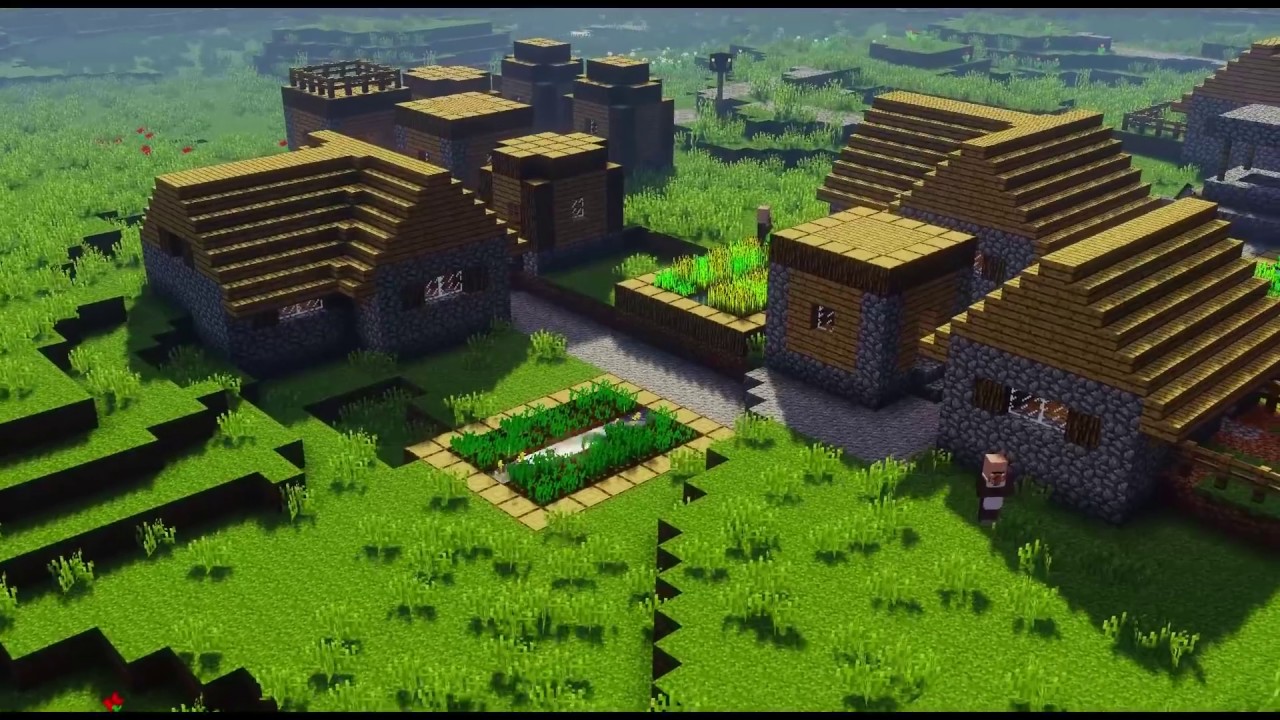 Mods quickly changed that, though, bringing in shaders, contrast, vibrancy, colors, and more. The Super Shaders Mod does just this. It helps to create realism and beauty in your Minecraft world, making everything look a little better. While not perfect, with some faults that bring it down, it does a great job overall. It is something that will make your Minecraft experience engaging and exciting more than it has ever been before.
Like A Whole New World
The clear difference that the Super Shaders Mod brings will change your Minecraft world. What was once bland and boring has become magnificent. You can see beauty, colors, effects, and much more in your Minecraft world that simply were not there before. It transforms everything. Colors improve, lens flare improves, rain and fog improve, and nearly every other aspect of the game is better.
From the ground to the water to the skies, you will love the world more than you ever have before. By upping the beauty and appeal of your world, you get something that makes you want to play and explore. It is engaging and captivating on every level.
Not a Perfect Mod
The Super Shaders Mod 1.11.2 is great, there is no doubt about that. Anyone that uses it will tell you that it does what it promises exceptionally well. You get a beautiful, enhanced world that can reimagine your Minecraft adventures in unbelievable ways. However, there are problems with this mod. It is not something that you can use all of the time, at least not with motion blur activated.
Motion blur is the one issue with the mod. When it is enabled, you get small visual problems, like random black borders, that make the game less appealing and more problematic to play. It becomes a hassle. If you turn that motion blur off, though, that should go away and you will have a beautiful map left.
Even with that issue, the Super Shaders Mod 1.12.2/1.11.2/1.10.2 for Minecraft is something that you will love. The issue is easy to solve, and the advantages of the mod are huge. You get stunning visuals that Minecraft could never offer otherwise – turning your once drab world into something you will love to explore.
Relative post: 
Mod Showcase:
Recommended Specifications:
CPU: AMD or Intel Dual Core 2.6GHz
RAM: minimum 4GB
GPU: nVidia GTX 560/AMD Radeon HD 7870 or higher
Versions:
LOW VERSION
Lower Shadow RES and Distance
Basic water with no water reflections
No Lens flare
Less Bloom
No DOF or MotionBlur Versions
No POM or Specular
STANDARD VERSIONS
Average Shadow RES and Distance
Has water reflections
Has Lens flare
Has best Bloom
Has MotionBlur and DOF versions
No POM or Specular ( if you want these features in Standard Version replace gbuffers_terrain.fsh and .vsh in standard version with the gbuffers_terrain files from ULTRA )
ULTRA VERSIONS
Has same features as STANDARD
Higher Shadow RES and Distance
Has SSAO
Has POM & Specular
Mod Installation:
Download and run the latest version of Minecraft Forge 1.12.2
Download and install Optifine HD
Download and install GLSL Shaders
Go to Start Menu > Type %appdata%/.minecraft/mods
Download the mod
Move the downloaded Jar (zip) file into the "mods" folder
Done and Enjoy the mod.
Download Links for Super Shaders Mod 1.12.2/1.11.2/1.10.2:
For All Minecraft Versions:
Super Shaders Standard: http://dl2.24hminecraft.com/index.php?act=dl&id=1464943117

Super Shaders DOF HQ: http://dl2.24hminecraft.com/index.php?act=dl&id=1464943140
Super Shaders Mod 1.14.4/1.12.2 Download Links:
Super Shaders Standard: http://dl2.24hminecraft.com/index.php?act=dl&id=1577613819

Super Shaders DOF HQ:http://dl2.24hminecraft.com/index.php?act=dl&id=1577613898
Credits: Stazza85
Click on a star to rate it!
Average rating / 5. Vote count: