Tiny Progressions Mod 1.11.2/1.10.2 supplies you with a small number of blocks and items to enhance your gameplay. The main idea is to assist the player in low-level automation and convenience.
Watering Cans: Two tiers of watering cans help remove the need for bonemeal on crops and saplings.
Cobblestone Generators: Five tiers of Cobble Gens are for cobblestone automation. Each tier increases output speed. You can use a hopper or pipes to extract the cobblestone from the generator.
Growth Crystals: These are used to increase crop growth in a 9 block radius. They do not require fuel and help in increasing your crop production.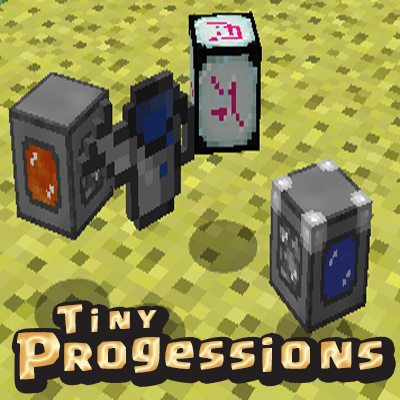 Tiny Progressions Mod Installation:
Download and install the correct Minecraft Forge.
Download the Tiny Progressions Mod.
Run Minecraft once to ensure that Minecraft Forge is installed correctly. A Mods button should now be available in the main menu.
Download a copy of the Tiny Progressions Mod jar (zip) and save it to the directory %appdata%/Roaming/.minecraft/mods. The mods directory is created by Minecraft Forge in the previous step.
Click "Load Basic Components" when you start Minecraft.
Run Minecraft and enjoy!
Download Links:
For minecraft 1.11.2
For minecraft 1.10.2
Author: Kashdeya, Darkosto