The Forestry mod also features various means of renewable energy production so it's the kind of mod that you'll definitely want to have in later stages of Minecraft when you've made a significant amount of progress.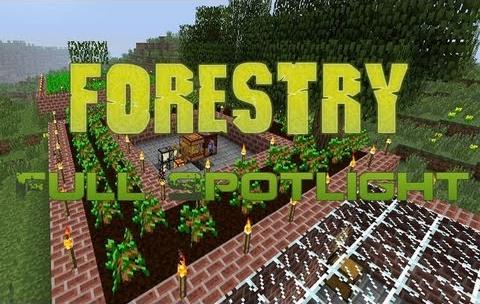 It's an interesting mod because players will have chances to work as a farmer. With the players who have never tried in the field, doing farming everyday is a wonderful experience. Besides, you will care more about the environment through this mod because you are able to produce renewable energy production as well as the breeding of trees, bees and butterflies in Minecraft.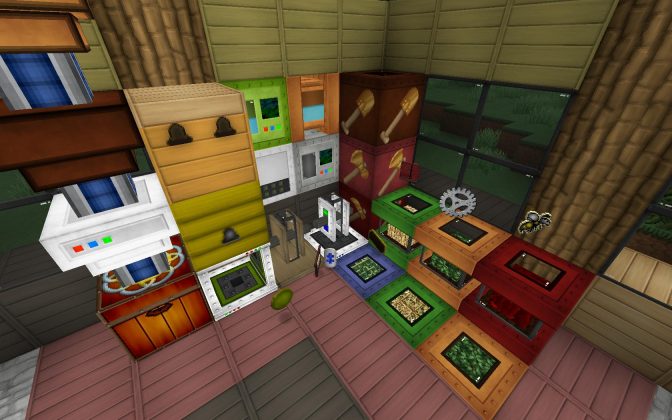 There are also lots of breeding elements such as tree breeding as well as bee breeding and the mod also adds the items necessary to support these breeding mechanics. Finally, Forestry also features two useful backpacks with special qualities that make them highly useful in a variety of different scenarios. Overall, this mod is absolutely packed with features and once you get into it a little bit you'll get to see all that it has to offer.
Features:
Automatic Farms
Bee breeding
Tree breeding
Intelligent Backpacks
Mail System
Energy Production
Compatibility with several mods, most notably Buildcraft, IndustrialCraft 2, Railcraft and RedPower 2.
Screenshots: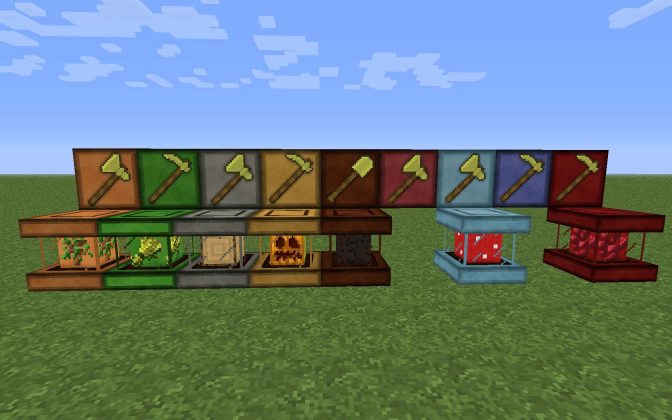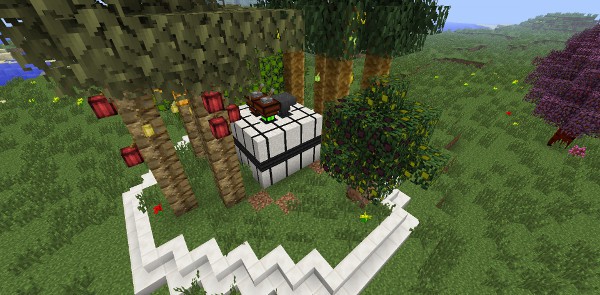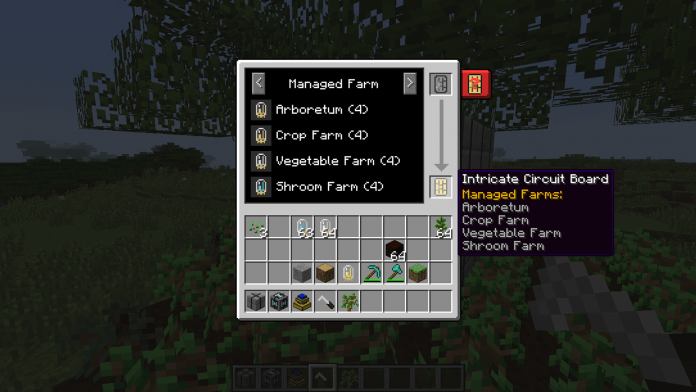 Mod Tutorials:
How to install Forestry Mod:
Download and install the correct Minecraft Forge.
Download the Forestry Mod.
Run Minecraft once to ensure that Minecraft Forge is installed correctly. A Mods button should now be available in the main menu.
Download a copy of the Forestry Mod jar (zip) and save it to the directory %appdata%/Roaming/.minecraft/mods. The mods directory is created by Minecraft Forge in the previous step.
Click "Load Basic Components" when you start Minecraft.
Run Minecraft and enjoy!
Download Links:
For minecraft 1.11.2
Click here Download
For minecraft 1.10.2
Click here Download
For minecraft 1.9.4
Click here Download
For minecraft 1.7.10
Click here Download
Credits: SirSengir