Minecraft is a very popular game that is played by people of all ages. As if the game is not already fun enough to play, the Superheroes Unlimited mod can take it up another notch.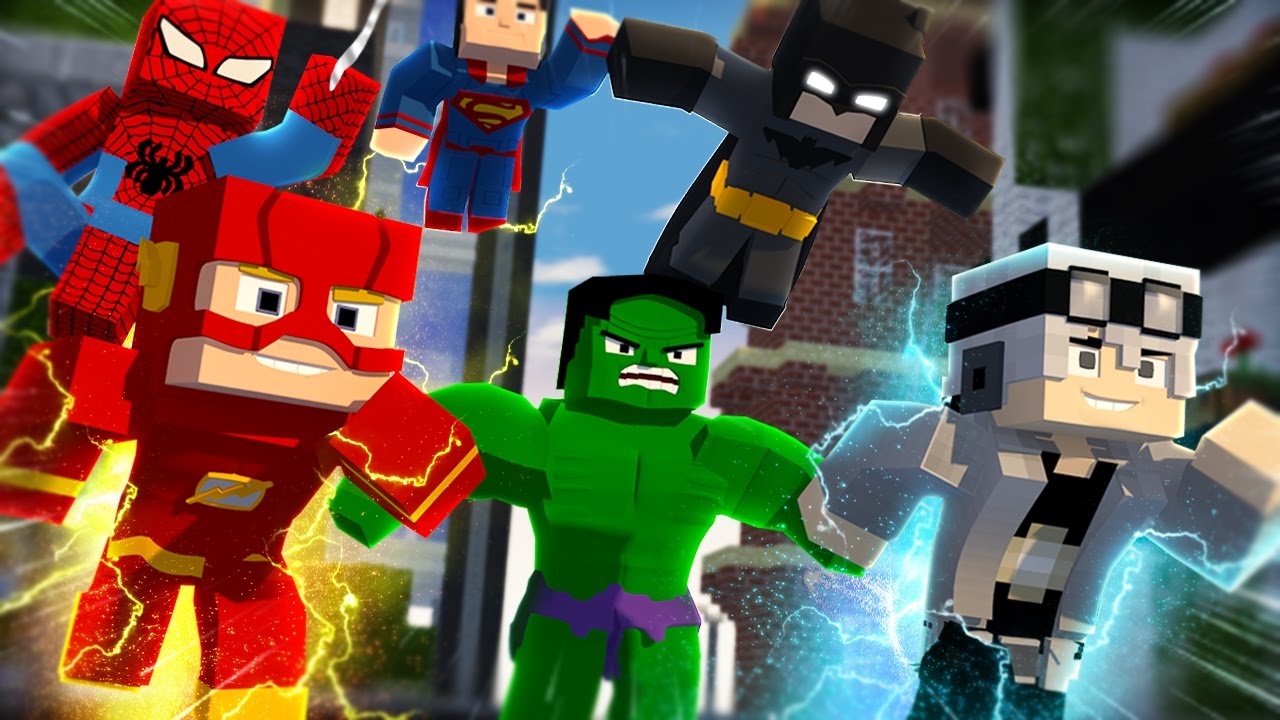 This is especially the case if you happen to be a huge fan of the DC and Marvel comics. Imagine playing Minecraft with all your favorite heroes and heroines to bring excitement and justice to the world. Think about having the superpowers to do things you have never been able to do in the game before. This is your chance to do it in style.
The Superheroes Unlimited mod Minecraft allows you to craft a variety of items that are designed to make you look just like your hero of choice. Imagine the opportunity to be Ironman, the Hulk, Thor or Captain America. These are just some of the heroes and heroines you will be able to choose from if you download Superheroes Unlimited mod 1.7.10 for your personal computer. Your first thought might be that this new gear will simply be for looks. You could not be more wrong. To the contrary, these items make it possible for you to perform some pretty interesting special functions you have never before witnessed in the world of Minecraft.
Let's take the heroes we mentioned above for instance. Everyone knows Thor is popular for his hammer. When you utilized the mod the hammer will display thunderbolts that can travel as far as the eye can see. If you choose to be Ironman, the gear will make it possible for you to leap incredibly high and to fly as well. Just like in the Avengers, the shield Captain America carries is capable of becoming a weapon.
If you have ever played Minecraft, chances are you have come face to face with a creeper and gotten destroyed. You have probably gotten lost and had trouble finding your way back. In addition, you may have found yourself engaged in battle and searching for a way to escape. The mod can assist you in all these situations because you can become a superhero. Imagine choosing from well over 30 heroes or heroines.
You can be Superman and fly away from any problem or be the Flash and move extremely fast. Batman would provide you with more strength, speed, and a few Bat accessories to give you the edge. Y
How to install:
Download Minecraft Forge
Right click, Run as Administrator and press OK to install Forge. (You can skip this step if you've installed Minecraft Forge)
Open Start on desktop => Open Run (Or you can use the Windows +R keyboard shortcut)
Type %appdata% into Run and press enter
Go to folder /.minecraft/mods
Put the jar file of mod into mods folder and then run Minecraft. Done!
For Minecraft 1.7.10
v4.3.12: Download from link 1 – Download from link 2

v5.0: Download from link 1
For Minecraft 1.6.4
For Minecraft 1.6.2
For Minecraft 1.5.2
Older versions:
[spoiler]
For Minecraft 1.5.1
For Minecraft 1.4.7
[/spoiler]